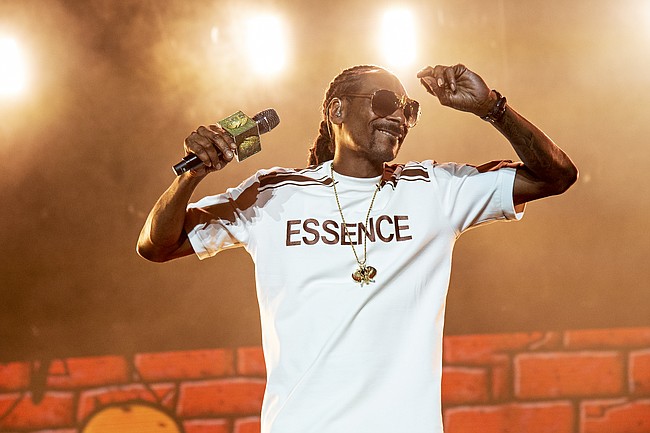 World-famous rapper, producer and television personality Snoop Dogg will be the headlining performer at the University of Kansas' annual Late Night in the Phog.
The 35th annual Late Night in the Phog, which kicks off the start of the KU men's and women's basketball seasons, will be held Friday, Oct. 4.
KU announced the performance on its social media channels Friday with a video featuring KU men's basketball coach Bill Self and prominent Adidas branding. Snoop Dogg has a line of shoes with the apparel company, which recently renewed its contract with KU — one of the largest apparel deals in college athletics. The company's involvement in an ongoing college basketball recruiting scandal landed KU in major trouble with the NCAA earlier this week.
Snoop Dogg is the latest in a string of well-known musical acts that the university's athletic department has brought in for the event, which serves as a prime recruiting opportunity for the KU basketball programs. Rapper 2 Chainz performed at Late Night in 2018, with Lil Yachty performing in 2017 and Tech N9ne performing in 2016.
Doors for the 2019 event will open at 4:30 p.m. for students and 5 p.m. for the general public, with the event set to start at 6:30 p.m.