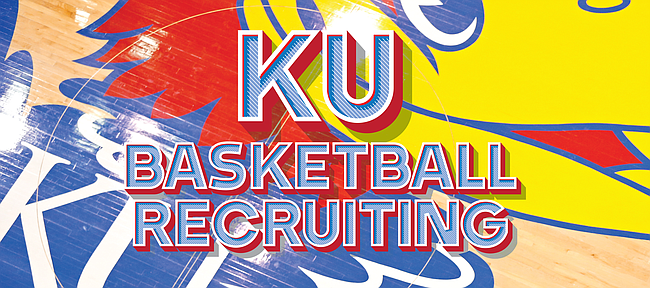 Rivals.com recruiting guru Eric Bossi recently penned a story that looked back at some of the most important and impressive July performances by former high school stars who later went on to become some of the most well-known players in basketball.
LeBron James, Amare Stoudemire, John Wall and Kyrie Irving all made the list. As did former Jayhawk Josh Jackson, who recently became the No. 4 pick in the NBA Draft after a stellar freshman season at Kansas.
In each case, Bossi examined a time in their lives, during the month of July, when those players exploded onto the scene with stellar performances against older players, therein establishing themselves as the cream of the crop in their classes and setting them on their paths toward NBA stardom.
It remains to be seen if Jackson, who officially signed his rookie deal with Phoenix on Tuesday, will follow in the footsteps of those NBA superstars. But more important to the Kansas program today is the identity of those players who will join them with monster outings during the critical month of July.
As for Jackson's rookie deal, it is expected to be worth a little more than $27 million over four years, and reports have indicated that Jackson will wear No. 99 with the Suns' summer league squad.
With one eye on Jackson's future, let's turn the other to a few of the top targets in the Class of 2018.
According to JayhawkSlant.com, eight of the Top 10 ranked players in the Rivals.com Class of 2018 rankings are on KU's target list, with the top four national targets all on KU's radar.
Rivals is expected to release an update on its rankings in the next week, but here's the way things look as of July 4.
• No. 1 – Marvin Bagley Jr. — 6-10, 220, PF
Dubbed by Bossi "untouchable" at the No. 1 spot in the Rivals rankings, the Sierra Canyon prospect from Chatsworth, Cali., has a top six of Arizona, Duke, Kansas, Kentucky, UCLA and USC. ESPN.com's Jeff Borzello agrees with Bossi, calling it "unlikely" that anyone will be able to knock him off of his perch in the top spot in the rankings. On the Nike EYBL circuit earlier this year, Bagley dominated by tallying 25.8 points, 14.9 rebounds and 3.1 blocks per game.
• No. 2 – Zion Williamson – 6-6, 230, SF
The dynamic athlete from Spartanburg (S.C.) Day School, whom Bossi calls a "social media sensation, mixtape king and a heck of a competitor to go along with being very talented," is coming off of an injury and will have a heck of a challenge on his hands to hold on to his No. 2 ranking. Williamson has received an offer or interest from nearly every major program in the country and will bring elite-level athleticism and explosiveness, along with a certain amount of toughness, to whatever school he picks. Williamson is one of four players on JayhawkSlant's Hot Board who has received the tag "High" for KU's chances. The others are: Shooting guard Quentin Grimes (5 stars, No. 12 ranking); Point guard Ayo Dosunmu (4 stars, No. 29); and Center David McCormack (4 stars, No. 60).
• No. 3 – Romeo Langford – 6-4, 185, SG
Called by Borzello "the best guard in the class," the five-star prospect from New Albany, Ind., is currently playing for Kentucky coach John Calipari with the USA Basketball Men's U19 World Cup Team in Egypt.
• No. 4 – Jordan Brown – 6-10, 190, PF
According to Rivals, the Woodcreek High prospect from Roseville, Calif., currently has offers from Arizona, Cal, Nevada, Oregon, St. John's and UCLA but remains high on KU's board. Prior to Cuonzo Martin leaving Cal for Mizzou, the Bears were believed to be in great shape for the local talent, but that change has left things wide open.
• No. 6 – Moses Brown – 7-0, 225, C
One of two true 7-footers in the Top 10, the Queens, N.Y., native from Archbishop Molloy, appears to have a leading five of Kentucky, Maryland, Duke, St. John's and Louisville, but Kansas, along with a dozen or so others, has offered the mobile and athletic big man.
• No. 7 – Bol Bol – 7-2, 215, C
The son of former NBA player Manute Bol and former Bishop Miege student who now plays at Mater Dei in Santa Ana, Calif., Bol Bol, has surged up the recruiting boards of late, with Bossi deeming Bol to have a legitimate claim to the No. 2 spot in the national rankings. At 7-2 with guard skills, Bol will bring a great deal of versatility to whatever school lands him and will be a match-up nightmare for opponents on both ends of the floor.
• No. 8 – Darius Garland – 6-0, 150, PG
The top-ranked point guard on Rivals.com's list, Garland has long been on KU's radar. Dubbed recently by Rivals recruiting analyst Krysten Peek as the most entertaining high school player in the class, Peek explained her pick by saying, "Garland is one of my favorite players to watch because of his speed, his passing, and the way he finishes at the rim. He's the best passer in the class...."
• No. 9 – Simisola Shittu – 6-9, 220, PF
A rising power forward who shined at the recent NBPA Top 100 camp in Charlottesville, Va., Bossi called Shittu the "Alpha dog competitor" at the camp and added that he "scored at the rim, in transition and was too much for anybody to stop in the paint." The leaders for Shittu appear to be Oregon, Syracuse, Texas, UConn Michigan and Vanderbilt, but he remains on JayhawkSlant's KU Hot Board.
More like this story on KUsports.com