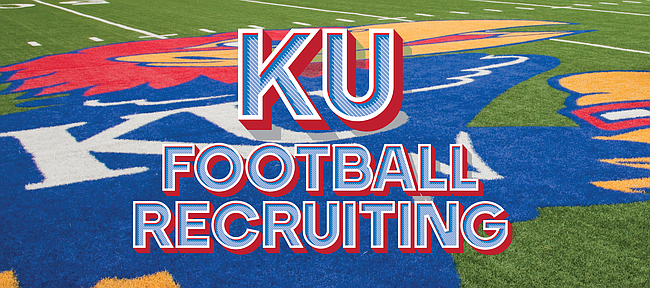 The Kansas football team's Class of 2018 commitment list is one name shorter after a junior college defensive lineman this past weekend declared his intentions to play elsewhere.
Zach Burks, a sophomore defensive tackle at Coffeyville Community College, announced through his Twitter profile after making an official visit to Ohio University that he had committed to the Bobcats.
Burks, a former Olathe North D-lineman who originally committed to KU back in May, had divulged via tweet this past week he would reopen his recruiting process.
Considered a three-star juco defensive tackle by Rivals, Burks made 37 total tackles for Coffeyville this season. He shared via Twitter some of his reasoning for the decision to switch his commitment to Ohio.
"Being at Coffeyville gave me a second chance and some of you may know that things with KU didn't work out," Burks posted, in note form. "I'm happy to say that I'm going to be a Bobcat come January. I can't thank them enough for giving me this opportunity."
With Burks Ohio-bound, KU's 2018 recruiting class stands at 13 players as of Monday, with four of the prospects potentially signing from the junior college ranks: safety Jeremiah McCullough and defensive back Davon Ferguson, from Hartnell College (Calif.); cornerback Elmore Hempstead, from Fort Scott C.C.; and defensive end Najee Stevens-McKenzie, from ASA College (N.Y.).