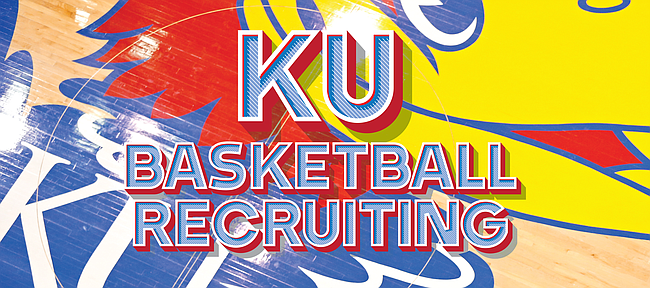 Gak trims list to 3
Deng Gak, a 6-foot-10 center from Blair Academy in New Jersey eliminated Indiana and Duke from his final five and is down to Kansas, Florida and Miami, according to zagsblog.com.
Miami coach Jim Larranaga was scheduled to visit Gak on Wednesday and the foreign-born player who grew up in Australia is expected to visit Kansas the weekend of Oct. 21.
"Deng is a late comer to the recruiting scene arriving in New Jersey as a junior," Blair coach Joe Mantegna told zagsblog of the No. 91-ranked player in the Class of 2017 according to Rivals.com. "He hasn't even scratched the surface of what he will be as he transitions to a totally different culture and a very different style of basketball than he was used to previous. He has very little feel for the differences between these schools growing up in Australia, so the official visits will be a huge part of the process."
Langford sets Kansas visit
Romeo Langford the No. 3 player in the Class of 2018, according to Rivals.com, told Shay Wildeboor of JayhawkSlant.com this week that he will make a visit to KU the weekend of Oct. 28.
At 6-foot-4, 185 pounds, Langford is the type of big guard that KU coach Bill Self has had a great deal of success with and has emerged as one of the most coveted players in the 2018 class. The five-star prospect from New Albany High in Indiana has scholarship offers from Kansas, Duke, Indiana, Kentucky, Louisville, North Carolina, North Carolina State and UCLA, among others.
Langford recently spoke with Eric Bossi of Rivals.com about KU's pursuit.
"This is their first time really talking to me," Langford told Bossi. "It was them telling me what their program is about and what they can offer me and me getting a chance to learn a bit about them. They were just saying how people say that they are big on big men but if you look at it they are big on tall guards like myself, like Andrew Wiggins, Kelly Oubre and guys like that."
Trae Young update
Earlier this week, recruiting analyst Scout.com's recruiting director, Evan Daniels, had a chance to catch up with Class of 2017 point guard Trae Young at the USA Basketball mini-camp in Colorado Springs.
Young provided the following quick update on his recruitment, which hasn't changed much but is starting to get interesting with the Norman, Oklahoma, native taking his visit to Kentucky this weekend and coming to Kansas soon after.
Where does everything stand with the recruiting process?
"Yeah I'm enjoying it. I have Kentucky and Kansas coming up. I have one more I haven't announced yet but that will be coming up as well so I'm enjoying it. Focusing on everything, ready to watch some college basketball."
How was the trip to Texas Tech?
"It was really fun. It was a great environment. I had great visits with coach [Chris] Beard and the staff. They showed me everything they could about Texas Tech and I really enjoyed it."
What's the draw with Oklahoma?
"I mean just the family environment that I would have at Oklahoma. I really love it there, I really enjoy it there. The style of play I feel really fits my game so that's definitely a plus so I really enjoy Oklahoma."
What has Kentucky's pitch been to you?
"You're on the biggest stage of college basketball. (UK coach John Calipari is) going to do everything he can to put you to the next level and that's every kid's dream. He's going to make you better in the process of getting you prepared for that level."
What sticks out about Kansas to you?
"Coach Self has been in contact with me since my sophomore summer so he's been on me forever. I mean it's a blue blood. I mean it's not too far from home. And it's in the Big 12 Conference. So I mean, I love the way they play and the way he utilizes his guards as well."
Is it still the case that you're going to make your college choice during the second period?
"Yeah, that's the case. I want to watch these teams play and see where guys go and see if guys leave or stay and stuff like that so I'm going to wait."