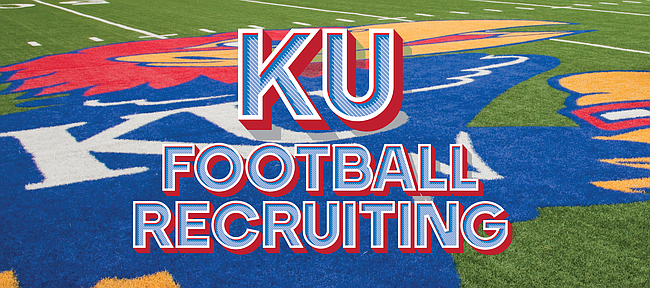 A trip back to the place where his college football journey began inspired one-time Kansas commitment Jamie Tago to reconsider his football future with the Jayhawks.
Tago, a 6-foot-3, 245-pound defensive end who played this past season at Garden City Community College, on Monday took to Twitter to announce he no longer plans to sign with KU.
A member of the University of Hawaii football program in 2014 (as a redshirt) and 2015, Tago transferred to GCCC to play his sophomore season, before committing to Kansas.
According to a message the recruiting target posted on his Twitter account, a return to Hawaii this past weekend inspired him to say "aloha" to the Jayhawks — but not in the greeting fashion — just two days ahead of Wednesday's mid-year transfer signing day.
"I took an official visit to Hawaii," Tago wrote in his note. "I had the opportunity to connect with my former teammates, family and friends. I miss my family, being close to home and the aloha spirit. This was not a easy decision and after further discussion with my family, I've decided to decommit from KU. I appreciate all the love from head coach David Beaty, coaching staff and fans. God bless and all the best to the KU program."
The defensive lineman indicated on Twitter his intentions to sign, again, with Hawaii.
Rated a three-star juco defensive end by Rivals, Tago became the sixth Class of 2017 recruit to de-commit from Kansas, leaving head coach David Beaty and his staff with three openings remaining for a 16-scholarship class.
— KU's 2017 recruiting class, as it stands Monday afternoon:
QB Peyton Bender

DB Hasan Defense

LB Jay Dineen

OL Joey Gilbertson

DT J.J. Holmes

LB Kyron Johnson

K Liam Jones

WR/Ath. Travis Jordan

DL KeyShaun Simmons

WR Kenyon Tabor

DB Robert Topps

RB Dominic Williams

WR Takulve Williams