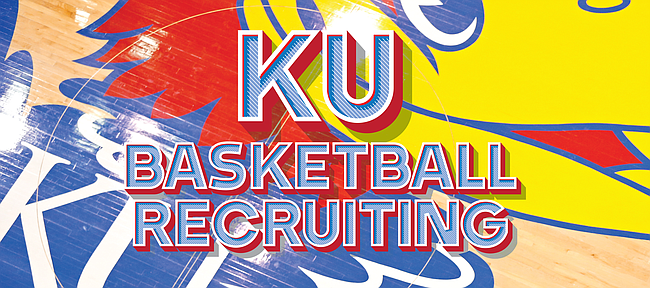 Kansas University basketball coach Bill Self has offered a scholarship to Bishop Miege freshman Jeremiah Robinson-Earl, the son of former KU player Lester Earl, Rivals.com's Eric Bossi reported Tuesday.
Robinson-Earl, a 6-foot-8, 190-pound forward, scored 16 points in Miege's 69-59 Class 4A Div. I state-title victory over McPherson in March in Salina. Miege, a Roeland Park school coached by Rick Zych, finished with a 22-3 record.
Miege's Bol Bol, the son of the late Manute Bol, also has received a scholarship offer from KU. The 6-foot-11 sophomore scored 14 points in the state-title game.
"Robinson has a chance to be a nationally elite prospect and reminds me a lot of Perry Ellis at the same age," Bossi writes, noting Creighton has offered and Kentucky, North Carolina and Iowa "have all reached out."
Thornton talks to Miami: Freshman point guard Derryck Thornton, who is leaving Duke after one season, met with Miami coach Jim Larranaga on Tuesday in Durham, N.C., according to the Palm Beach Post. Thornton, 6-2 from Chatsworth, Calif., met with KU coach Self on Monday. He also is considering USC and others. Thornton averaged 7.1 points and 2.6 assists while logging 26 minutes a game in Duke's 36 games.
Allen update: Self reportedly visited with Jarrett Allen, a 6-10 senior forward from St. Stephens Episcopal School in Austin, Texas, on Tuesday night. KU, Texas and Houston have been mentioned the most in the recruitment of Allen, ranked No. 20 nationally in the Class of 2016 by Rivals.com. Today, Rivals.com's Bossi says Self will visit Chuma Okeke, a 6-7 junior forward from Westlake High in Atlanta who is ranked No. 62 in the Class of 2017 by Rivals.com.
KU women add transfer: KU's women's basketball program reportedly has added a graduate transfer in Virginia's Sydney Umeri, a 6-foot-1 senior-to-be forward from Acworth, Calif. The news was reported by Brandon Clay of peachstatebasketball.com on Twitter. His Tweet was re-Tweeted by Umeri, who averaged 2.3 points and 3.4 boards a game in 34 games (29 starts) a year ago.
As a graduate transfer, she will be immediately eligible at KU. Virginia went 18-16 a year ago, KU 6-25. Former North Carolina player Jessica Washington (5-8 junior) and ex-USC player McKenzie Calvert (5-9 sophomore) will also be eligible in 2016-17 after sitting out this past season after transferring to KU.
Lauren Aldridge, a 5-7 sophomore guard from Marshfield, Mo., recently announced plans to transfer from KU to Missouri.
Wiggins backs interim: Former KU guard Andrew Wiggins tells the Minneapolis Star-Tribune he would like interim coach Sam Mitchell back next season.
"Definitely," Wiggins said. "I talked with him the most out of all the assistants. And this year he was the head coach (after death of Flip Saunders in October) so I already had that relationship with him. So it's good."
Former KU guard Milt Newton will remain general manager at least for now, the Minnesota Associated Press reports.
"For him, it would be tough for me to evaluate him fully because he has not had the opportunity to go through the draft and free agency," team owner Glen Taylor said of Newton in an interview with the AP. "I have to let him do that in order to have a chance to give him a full evaluation. I want to see him do the work and see how he goes about using all the tools available to him."
Newton, according to the AP, "worked hand-in-hand with Saunders to reshape the Timberwolves roster, trading Kevin Love for a package including Andrew Wiggins, drafting Karl-Anthony Towns and bringing in veterans like Kevin Garnett, Tayshaun Prince and Andre Miller in to mentor Wiggins, Towns, Zach LaVine and Shabazz Muhammad."