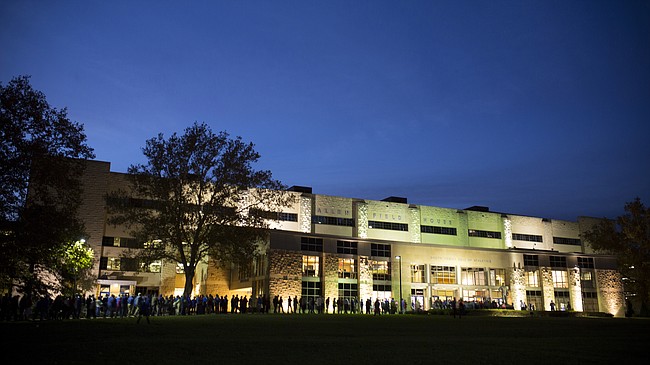 An update on the Kansas men's basketball program's infractions case from the Independent Accountability Resolutions Process that was expected to come early next week now has a specific date.
IARP spokesperson Amy Hanna told the Journal-World on Thursday that updates to the timelines for all six cases currently being reviewed by the IARP now will be published on Oct. 11.
On Wednesday, Hanna told the Journal-World that the timelines would be made public "early next week."
On Thursday, Hanna said the new, slightly later date was chosen "in response to requests from NCAA member institutions for additional time to review their respective case timelines and prepare anticipated responses to inquiries."
The NCAA's case against KU, which includes allegations of five Level 1 infractions, a charge of head coach responsibility and a tag of lack of institutional control, was accepted by the IARP on July 1, 2020.
In early August of this year, the IARP announced significant rule changes designed to speed up the process.
In addition to publishing timelines related to each of the cases in an effort to "provide transparency and improve credibility," the NCAA's Division I board of directors also said that the IARP's Complex Case Units would be required to use the investigative work passed on to them by the NCAA's enforcement staff.
In order to investigate a case further, the CCU now has to "demonstrate a compelling reason why additional investigation is required."
According Hanna, the investigative change only applies to future IARP cases, meaning that whatever work the CCU has done relating to KU's case thus far can still be used to reach a resolution.
All rulings by the IARP are final and not subject to appeal, which is different from rulings handed down by the more traditional NCAA Committee on Infractions.
None of the six cases that are on the IARP track have reached resolution. KU became the third school to enter the IARP path, behind Memphis and North Carolina State and ahead of LSU, Arizona and Louisville.