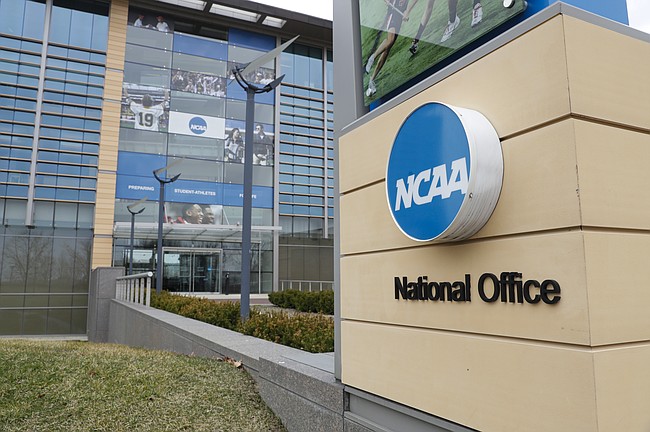 Kansas Athletic Director Jeff Long said Thursday that the NCAA's infractions case against the KU men's basketball program had encountered delays because of the COVID-19 pandemic.
"I know the NCAA has had to take pauses in their program due to COVID," Long said in a Thursday afternoon Zoom call with reporters. "But they've also had furloughs in the enforcement area during this time because of the financial crunch they've experienced."
KU's case, which includes allegations of five Level I violations by the Kansas basketball program and a charge of head coach responsibility levied against KU coach Bill Self, was referred to the NCAA's newly formed Independent Accountability Resolution Process last summer.
The IARP officially agreed to hear KU's case in July, making Kansas just the third program to land on the IARP path. Basketball programs at Memphis and North Carolina State preceded KU in going the IARP route.
The IARP, which is made up of 15 members — five of which have been assigned to the panel overseeing KU's case — has the authority to investigate as much of the case as needed to make a ruling. All decisions handed down by the IARP are final and are not subject to appeals the way the NCAA's Committee on Infractions rulings are.

Long said Thursday he could not provide a timeline for when a resolution in KU's case might come.
"I can't give you a time period that it's been delayed, a week, a month or six months, but it has been delayed," Long said. "I think we are closer to getting the next step from the IARP. We'll get a timeline of what's to happen next. We are in that phase. We are waiting to receive that at this point."