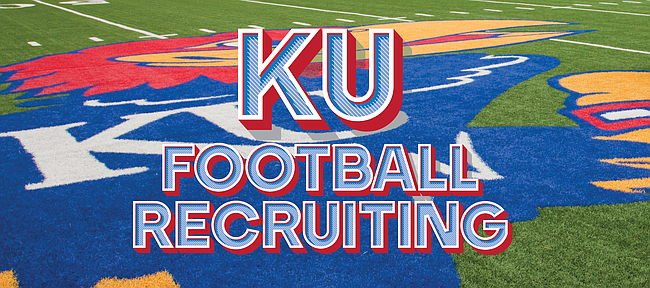 Kansas football coach Les Miles and the KU program picked up a commitment from a Class of 2021 defensive end on Monday.
Deldrick Withers, a 6-foot-4, 245-pound end from Joe T. Robinson High in Littler Rock, Ark., announced his commitment to Kansas on Twitter just after 11 a.m. Monday.
He becomes the sixth player in the 2021 class to commit to Miles and the Jayhawks, picking Kansas over offers from Arkansas State, Louisiana Tech and Louisiana-Monroe and interest from Arkansas, Missouri and Oklahoma State.
"I feel that the program is moving in a positive direction and I believe that they can help me grow into a better person and player," Withers told Steve Wiltfong of 247 Sports. "Les Miles has a proven track record with players on my side of the ball and position."
But Withers' connection to KU during his recruitment went well beyond the chance to play for Miles. He also was impressed with the younger coaches who helped recruit him, like offensive coordinator Brent Dearmon and D-Line coach Kwan Drake.
"Coach Dearmon is a very energetic guy," Withers told Jon Kirby of Rivals.com. "I just like what he brings to the table. We have great relationship. Coach Drake was explaining the defense and how they work up there. He's a great coach and a great man."
As a junior starter at Robinson High, Withers recorded 76 tackles, including 32 for loss, 8 sacks, 1 forced fumble and a fumble recovery.
The two-star prospect per Rivals.com becomes KU's first commitment on the defensive side of the ball in the 2021 class, joining Lawrence High running back Devin Neal, a trio of wide receivers from Texas in Jaddai Henry, Majik Rector and Kelan Robinson, and Brownsburg (Ind.) High quarterback Ben Easters.