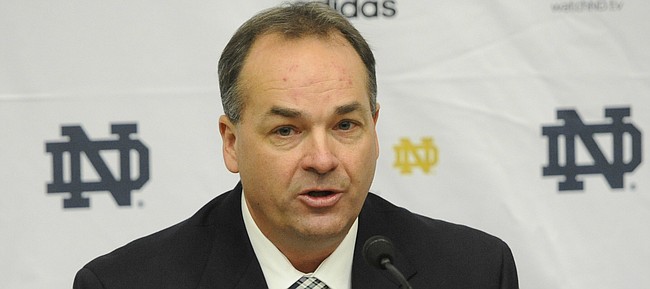 The reported courtship between the University of Kansas football program and one potential offensive coordinator didn't last long.
Though 247 Sports reported KU had interest in Cincinnati offensive coordinator and tight ends coach Mike Denbrock, the prospects of luring him away to Lawrence never escalated.
Tom Loy of 247 Sports, who reported KU had targeted Denbrock amid its search to replace short-lived OC Chip Lindsey, tweeted Friday that Denbrock had withdrawn his name from consideration in order to stay at Cincinnati.
Prior to joining the Cincinnati staff in 2017, Denbrock worked at Notre Dame from 2010-16, spending the 2014 season as the offensive coordinator.
Lindsey, hired by Les Miles in December to become KU's offensive coordinator and quarterbacks coach, left the program and was introduced as the new head football coach at Troy on Jan. 10.
Miles has yet to comment publicly on his search for Lindsey's replacement.