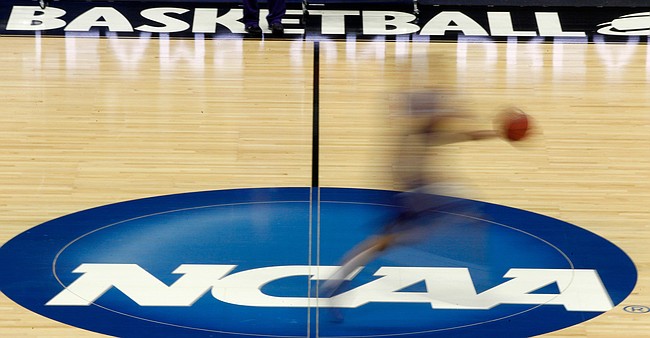 The FBI has given the NCAA clearance to begin investigating possible code violations at universities related to the recent college basketball corruption trial, according to a Yahoo Sports report published Tuesday night.
Which universities' basketball programs the NCAA would be able to investigate are not yet clear, but the University of Kansas had become a focus of the trial before it ended in late October in New York.
KU officials did not immediately respond to requests for comment Wednesday morning.
During the trial, testimony focused on KU coach Bill Self's relationship with government witness and former Adidas consultant T.J. Gassnola. Gassnola testified that he paid the families of players to steer them to KU, including $90,000 to the mother of Billy Preston and $2,500 to the guardian of Silvio De Sousa. Gassnola testified that he never told Self about the payments.
The defense in the case argued that the coaches, including Self and KU assistant coach Kurtis Townsend, were aware of the payments to players.
The argument was not enough, as the jury found all three men facing charges — former Adidas executive James Gatto, business manager Christian Dawkins and amateur league director Merl Code — guilty of defrauding universities, including KU, by providing money to players' families to steer them toward certain programs.
Both the defense and the prosecution said the families of KU players received money, which could be the interest of an NCAA investigation.
De Sousa was cleared by the NCAA to play during the 2017-18 season, where KU won its 14th straight Big 12 conference title and made an appearance in the Final Four. In light of the information revealed in the trial, KU chose to keep De Sousa out of games during the current season until the NCAA clears him to play again. Preston, who never played an official game at KU because of eligibility concerns, now plays professionally for the NBA's Cleveland Cavaliers organization.
The federal government did not produce a formal letter or declaration giving the NCAA clearance, but did acknowledge certain school's cases could be investigated, according to the report.
How long an investigation could take is not clear, but the NCAA is known for long investigations and could take longer than usual because many universities were implicated in the scandal, according to the report.
This story is developing. Check back for updates.