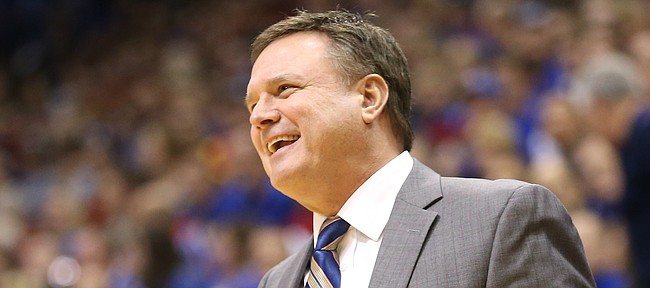 Appropriate for a game live-streamed on YouTube, USA Basketball's U18 team produced what amounted to a 40-minute highlight mixtape Monday night at the FIBA Americas championship.
A day after his team won its opener by 32 and head coach Bill Self said he wanted to see the U.S. tighten up its play moving forward, the players responded by overwhelming Panama, 118-26.
No. That's not a typo.
The group of young USA prospects didn't even allow Panama a passing notion of hope, putting together a 45-0 lead more than three minutes into the second quarter, before Panama finally got on the scoreboard with a John Gunn basket.
Led by 6-foot-9 forward Armando Bacot's 17 points, the U.S. shot 56.6 percent from the floor, mostly by decimating Panama in the paint, 70-10.
What did Self tell his players, in the midst of a contest so out of hand?
"Don't play the score, try to play to win each possession," Self said. "A lot of coach-speak. I thought our guys actually did a pretty decent job. I've never seen a score like that after one quarter. After that, they still tried to play the right way."
Five USA players finished in double figures and six more scored at least eight points, including incoming University of Kansas freshman Quentin Grimes.
An 18-year-old guard from Texas, Grimes opened the landslide with a layup and contributed nine points on 4-for-6 shooting, scoring all four of his baskets at the rim.
Bishop Miege star and Class of 2019 KU recruiting target Jeremiah Robinson-Earl secured a game-high 13 rebounds to accompany his eight points, as the US dominated the glass, 63-37.
Another 2019 KU recruit, 6-9 Matthew Hurt finished with eight points and eight boards.
Self described some factors that led to such a blowout.
"Most teams are going to send two back when you shoot the ball, so you're not going to get very many run-outs like that," he said. "It's a fun team. I know it looked like we pressed, we didn't press. We just pressured in full-court man. A lot of times if you create some havoc they'll just give the ball to you every now and then and that's what happened some tonight."
No Panama players reached double-digit points, as the U.S. restrained its devastated foe to 9-for-73 shooting.
With the thrashing, USA Basketball improved to 2-0 in the preliminary round. Its final group play matchup comes against Puerto Rico at approximately 5 p.m. on Tuesday.
Teams will be seeded within each group based on preliminary-round results, and all eight teams advance to Thursday's quarterfinal games. The semifinals will be played Friday, and the finals on Saturday. The top four finishing teams qualify for the 2019 FIBA U19 World Cup.
FIBA live-streams all FIBA Americas games on its YouTube channel.