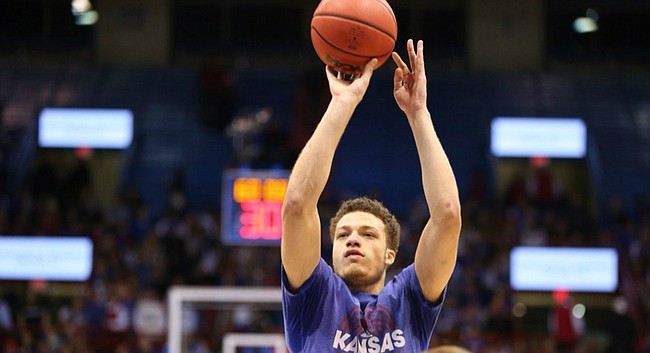 The case of a former University of Kansas basketball player who was arrested last weekend on suspicion of distributing marijuana is still under investigation, the Kansas Highway Patrol said Friday.
A report is expected to be forwarded soon to the Wabaunsee County District Attorney's Office for consideration of charges, according to Lt. Adam Winters of the Kansas Highway Patrol.
Former KU guard Brannen Greene, 23, was arrested Feb. 3 following a traffic stop for allegedly speeding on Interstate 70 in Wabaunsee County. During the stop, according to Winters, police discovered that Greene lacked a valid driver's license and registration and was in possession of a "larger amount" of marijuana than a "simple possession" charge would carry. He was then arrested on suspicion of distributing the drug. Winters said he did not know how much marijuana was allegedly found in the car.
Greene was booked into the Wabaunsee County Jail following the incident and reportedly bonded out the next day.
Greene, originally from Georgia, played at KU from 2013 to 2016. He entered the 2016 NBA Draft after his junior season but was not drafted. He last played for the Salt Lake City Stars of the NBA's G-League in November 2017.