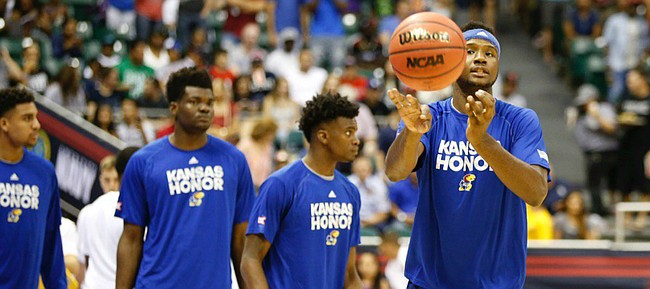 Former Kansas forward Carlton Bragg Jr., who left KU following the 2016-17 season to transfer to Arizona State is stepping away from basketball.
According to a story from The Arizona Republic's Brad Haller, Bragg has been "away from the team for what the school has called personal reasons."
"We're very supportive of what he's going through and we're hopeful to get him back soon," ASU coach Bobby Hurley told Haller.
Bragg, a former McDonald's All-American who struggled mightily during his sophomore season at Kansas after a promising freshman year, elected to transfer to Arizona State in May.
In addition to generating unflattering off-the-court headlines and dealing with suspensions a season ago, Bragg's confidence appeared to sink and he played in 31 of KU's 36 games, averaging just 13.8 minutes per game after opening the season as a starter.
The 6-foot-9, 220-pound Cleveland native averaged 5.2 points and 4.1 rebounds for the Jayhawks last season.
Because of NCAA transfer rules Bragg was ineligible to compete for the Sun Devils this season, but Hurley said recently that Bragg and two other ASU transfers who are sitting out were "pretty talented."
"Next year is going to be exciting," Hurley added. "They do a lot in practices and push us every day."