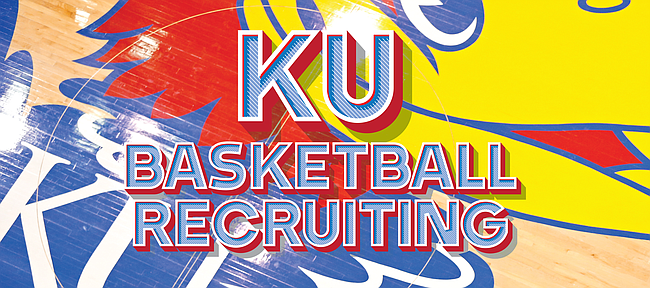 Marcus Garrett was scheduled to arrive in Lawrence on Friday morning and Chaundee Brown on Saturday.
Both are highly coveted Class of 2017 hoops prospects and one of them already has pledged his services to Kansas and head coach Bill Self.
According to Rivals.com recruiting analyst Eric Bossi, it might not be merely a coincidence that these two were brought to town at the same time.
"I would guess that, if Kansas is bringing Marcus Garrett and Chaundee Brown in on the same weekend, they feel like these two have a personality match, that they would get along together," said Bossi. "Usually there's some method behind the madness."
Garrett, a 6-foot-5, 180-pound versatile, 4-star combo guard from Dallas' Skyline High, committed to the Jayhawks in early August. He's taking his official visit as another opportunity to spend some time around the players and coaches and see more of the KU campus.
Brown, a 6-foot-5, 190-pound, 4-star shooting guard from Orlando, remains undecided and is at the beginning of his visit-taking train. Bossi, who indicated the word out of Florida was that KU had emerged as the leader for Brown, said the Jayhawks getting the first crack at him should bode well for Self and company. Brown was a Late Night visitor a year ago and will be enjoying his second up-close look at the program.
"They get to set the bar on everyone else," Bossi said. "Brown knows what they have to offer on a crazy basketball weekend. Now he gets to get more of a feel for the real environment. What's a real weekend like at Kansas? Now's when Bill Self gets to really lock in and sell himself to Chaundee Brown and really get that relationship going."
While Garrett already is firmly committed, Bossi said he did not expect Brown to make a knee-jerk reaction and commit following this weekend's visit. He still plans to visit Maryland, Florida and a couple of other programs and wants to make an informed decision.
"Heading into the visit process, Kansas probably has a little bit of a slight lead," Bossi said. "But, it would be a bit of a surprise and a change to what I know of his plan of course for him to make a decision after one visit."
One thing that won't come as a surprise is the fact that both players figure to land a little higher in the Rivals rankings in the very near future.
"We're updating the rankings next week and he's gonna be jumping," said Bossi of Brown, who currently is ranked 64th in the Class of 2017. He'll be at least in the Top 50 because of the way he played this summer."
Garrett, meanwhile, is ranked No. 44 and could see his status climb into the high-30s.