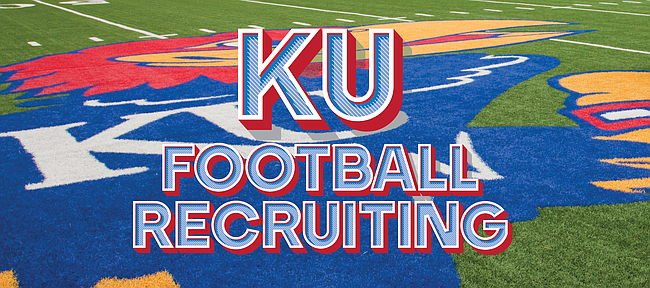 The Kansas University football program has had some pretty decent success with cornerbacks from Oklahoma.
And first-year coach David Beaty and company are no doubt hoping that Class of 2016 target Kyle Mayberry, who Saturday orally committed to join the Jayhawks, will pan out even half as well as former KU cornerback Chris Harris, who hails from Bixby, Oklahoma.
Mayberry, 5-foot-11, 163 pounds from Booker T. Washington High in Tulsa, is the top-rated No. 2 cornerback in Oklahoma in his recruiting class. He announced his decision first on an Oklahoma radio station and then via social media, Tweeting, "It's official. #RockChalk Jayhawk," just before 11 a.m. on Saturday.
Because Sooner State pride runs deep, Harris and Mayberry actually have known each other for a couple of years. Harris' mother, Lisa, used to work with Mayberry's grandmother, and Mayberry attended a football camp put on by Harris in his home state a year ago.
Mayberry consulted Harris, the current Denver Bronco and one of the top rated cornerbacks in the NFL, throughout his decision and the former Jayhawk sold the future Jayhawk on the fit and the fact that Lawrence was a great place to go to college.
Mayberry was in town last month for KU's elite Friday Night Lights camp and he told Jon Kirby of JayhawkSlant.com that he enjoyed working with several of KU's coaches.
"Being coached up by coach (Kenny) Perry (cornerbacks) and (defensive coordinator coach (Clint) Bowen, it felt normal," Mayberry told Kirby. "I felt comfortable like I was with my high school coaches. I could relate to them. Coach Beaty talked to me, my mom and dad. They all told me how much they wanted me on the team."
According to Rivals.com, Mayberry, who often goes by the nickname "Money," chose Kansas over offers from Illinois, Kansas State, Houston, Washington State, Nevada, Utah State, Wyoming and several others.
He becomes the seventh player and second defensive back to commit to KU from the 2016 recruiting class.