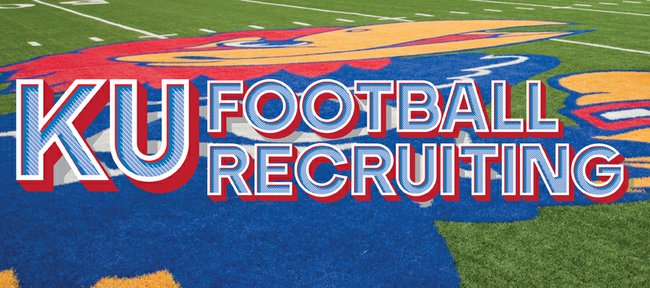 The Kansas University football program picked up another oral commitment in the Class of 2015 over the weekend, as Vero Beach (Florida) High quarterback Carter Stanley pledged to join the Jayhawks.
Stanley, a 6-foot-2, 188-pound QB with good mobility and a good arm, was named MVP of his region in 2014 after throwing for 3,070 yards, 40 touchdowns, and seven interceptions and rushing for nearly 600 more yards and seven touchdowns. He has been clocked at 4.6 seconds in the 40-yard dash.
Although Stanley is not expected to arrive on campus until June, new offensive coordinator Rob Likens said the system the Jayhawks want to run will allow him to compete immediately.
"You've got to make it very simple," Likens said when asked about KU's new offense. "You've got to have a multiple enough system, with the verbiage, that a kid, if he's good enough, can get here in August and your system shouldn't hinder him from being able to start as a true freshman. If it does, then that's your problem. That's not good. You've gotta have a system simple enough where a high school kid could come in, learn it and then compete for the job."
One bonus for Kansas is that Stanley's high school ran an offense that's similar to the one new KU offensive coordinator Rob Likens and company want to run at KU.
Likens was one of a trio of KU coaches to play a part in landing Stanley, who also had an offer from UConn and was receiving interest from Bowling Green, Florida International, Miami (Florida) and Penn State, also had interactions with KU coach David Beaty and linebackers coach Kevin Kane.
"They told me I'm the type of guy that can stretch the field and also (make plays) with my running ability," Stanley told Jon Kirby of JayhawkSlant.com. "In high school, I ran the spread and up-tempo so I'm excited. When I committed, coach Likens and I were really happy. I was smiling during the whole conversation. After I had a chance to talk to coach Beaty, coach Likens and coach Kane it wasn't hard to commit to Kansas."
Stanley is the second QB prospect to commit to Kansas in the current recruiting class, joining Bishop Miege High's Ryan Willis. Those two will join the program this summer and will be competing with returning quarterbacks Michael Cummings, Montell Cozart, T.J. Millweard and Jordan Darling.
KU has five open spots remaining in the Class of 2015, which is expected to be finalized by national signing day on Feb. 4.