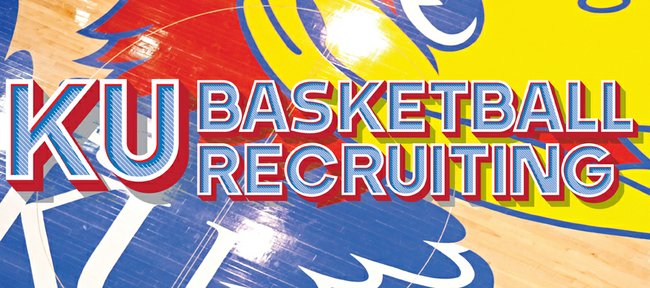 Cheick Diallo, a 6-foot-9 senior center from Our Savior New American High in Centereach, New York, will meet with Kentucky coach John Calipari today, a day before Diallo begins his weekend recruiting visit to Kansas University, Zagsblog.com reports.
Diallo, who is ranked No. 6 in the Class of 2015 by Rivals.com, will visit Iowa State on Sept. 26 and St. John's on Oct. 18. He's already visited Kentucky officially. Pitt and St. John's are also on his list.
The Lexington Herald-Leader points out that Diallo is close to new Kentucky assistant Barry "Slice" Rohrssen, who recruited Diallo a year for Pitt before joining Calipari's staff in May.
The paper says that less than a week after Rohrssen was introduced at UK, the Wildcats offered Bamako, Mali native Diallo a scholarship.
"He speaks a little bit of French," Diallo told the Herald-Leader, "and French is my first language."
Diallo did jokingly stress the "little bit" part, adding, "he's not really good."
Self visits Rabb: KU coach Bill Self and assistant Kurtis Townsend on Tuesday visited No. 7-rated Ivan Rabb, a 6-9, 210-pound senior forward from Bishop O'Dowd High in Oakland, California.
O'Dowd coach Lou Richie told Jayhawkslant.com that coaches from California, Arizona, Georgetown and North Carolina will visit soon.
"Coach Self said if Ivan comes to Kansas, he will definitely be a player that is on the floor and could help them tremendously with his shot-blocking ability. Conversely, coach Self said Ivan's ability to face up and play more facing the basket are things he can help him improve on as a player," Richie said.
Rabb has yet to set up a visit to KU, but two of his friends — a baseball player and women's basketball player at O'Dowd — will be visiting KU the weekend of the Oct. 10 Late Night in the Phog, Richie told Jayhawkslant.com.
On Wednesday night, Self was to visit with No. 19-ranked Tyler Dorsey, a 6-4 shooting guard from Maranatha High in Pasadena, California.