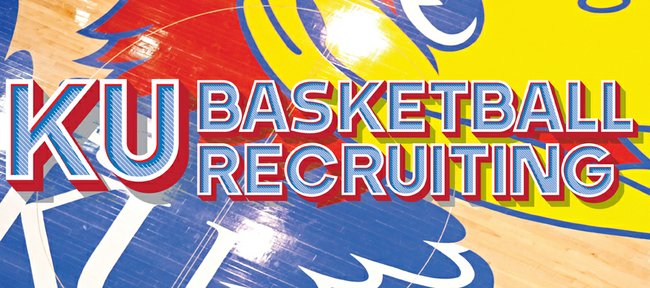 Bill Self can't comment on specific recruits in accordance with NCAA rules.
Kansas University's 11th-year basketball coach can, however, speak in generalities about the fact that he and his powerhouse sales staff of Kurtis Townsend, Norm Roberts and Jerrance Howard have been on a hot streak in the pursuit of top players.
"We are involved with more high-level guys than what we've been involved with before," Self acknowledged.
This year's freshman class, for example, is headlined by Rivals.com's No. 1 player, Andrew Wiggins, and No. 12 Wayne Selden, but also has top 35 players in No. 25 Joel Embiid (rated 6 by ESPN), No. 29 Brannen Greene and No. 34 Conner Frankamp.
"We've always gotten guys. Sometimes just because they are rated high doesn't necessarily mean they are as good a prospects or as good for your program as other guys can be. I think the quality of guys we've gotten the last eight to 10 years has been about as good as anybody around when you stop and look at what they did in their careers. We're proud of that," Self said.
On a roll, Self and his assistants have garnered a commitment from this year's No. 12 prospect, Kelly Oubre. The Jayhawks remain in the running for No. 1 Jahlil Okafor, No. 4 Cliff Alexander, No. 5 Tyus Jones, No. 6 Myles Turner and No. 7 Rashad Vaughn.
One might suggest landing the country's No. 1 player has attracted hordes of top players.
"When you recruit somebody like Andrew (Wiggins), he does draw other guys to want to look at your school. It's one of the residual effects," Self said. "He's brought a lot of good attention and goodwill to our university thus far.
"Getting Andrew is something that made people, maybe even nationally, look at us in a different light," Self continued. "We've recruited a lot of good players, but we haven't really had a ton of success recruiting the top three or four players in their respective classes in the country. He obviously has that distinction."
KU has landed one other No. 1 in Josh Selby and top 10s in Embiid (6 by ESPN), Xavier Henry (8) and Julian Wright (8).
"Just because guys are looking at you doesn't mean you are going to get them by any stretch. Hopefully we can get one or two more and keep this thing at the level it deserves to be at," Self said.
The Jayhawk recruiting class of 2014 has received gads of publicity, the most recent coming Monday when zagsblog.com named Wiggins, Selden and Embiid all-freshman first-team with Kentucky's Julius Randle and Andrew Harrison.
"This year may be a little bit different because people are saying so many good things about a group of kids that have done absolutely nothing, from a collegiate standpoint. In their minds, they think they are ready, but even in the short time they have been here, they realize that this is a little bit different than what they had anticipated," Self said.
"I don't think it will be a huge problem, but certainly it's going to be one that we have to talk about a lot, and if we can focus in on us being good, it will work. If we focus in on the individuals being good, it won't work, because if we are good, that means the individuals have played very, very well themselves individually. You can have a guy play well and our team stink, but it would be hard for our team to be really good and not look at our team and say, 'Hey, that kid performed pretty well.'"
Alexander update: Cliff Alexander, a 6-8 forward from Chicago Curie, visited Memphis last weekend and is headed to Illinois this weekend. He also has visited KU, Arizona and DePaul.
"I am still thinking about taking an unofficial visit to Michigan State but still not 100-percent sure yet," Alexander told ESPN.com on Monday.
He and his parents had a good time in Memphis.
"I got along with coach (Josh) Pastner and the players real well. They were real cool and my mom and dad enjoyed the visit a lot," Alexander said. "The fans were great. I felt like LeBron James walking down Beale Street. They showed me a lot of love. We also got to spend time with family. My grandmother's sister lives right outside of Memphis and she came by to visit with us."
Alexander will announce his college choice on Nov. 16 on ESPN.
"My mom will be the one who will help me most with my decision," Alexander told ESPN.
Turner update: Turner visited Ohio State last weekend. He's also considering KU, Texas, Duke, Kentucky, Arizona, Louisville and Oklahoma State. He told ESPN he hasn't heard from Louisville in a while.
"I might commit early if I know where I want to go after a few visits, but I am definitely going to sign late," Turner told ESPN.com.
Of Ohio State, he said: "My academic interest is in psychology with an emphasis in counseling, and I met with the head of psychology. It was very impressive."
Media day today: Today is Big 12 men's basketball media day in Sprint Center in Kansas City, Mo. Self and KU players will join coaches and players from the other nine schools in interview sessions.