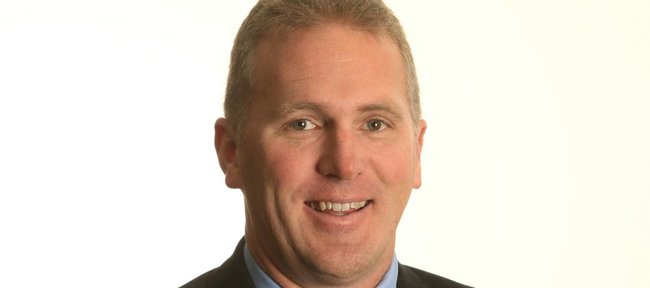 For three weeks in September, Iowa State junior quarterback Steele Jantz was a rock star in Ames, Iowa.
Jantz, a 6-foot-3, 224-pound playmaker who spent two years at City College of San Francisco after a walk-on attempt at Hawaii did not pan out, had started his ISU career 3-0 and delivered a come-from-behind victory against Northern Iowa and a triple-overtime win against Iowa.
For the quarterback who spent 11 months of 2010 living in his truck in San Francisco, his first taste of Div. I football as a starter was gold.
However, late in the first half of Iowa State's road victory against UConn in Week 3, Jantz injured his foot, and that changed the way the rest of his season would go. Although he started the next four games, Jantz was not the same quarterback. His mobility was limited and, because of that, his effectiveness and confidence dipped.
The injury allowed red-shirt freshman Jared Barnett to get some snaps, and Barnett, who started during last week's 41-7 upset victory against No. 19 Texas Tech, delivered one of the biggest victories in school history. The QB from Garland, Texas, threw for 144 yards and a touchdown and ran for 92 and an additional score against the Red Raiders. Iowa State coach Paul Rhoads credited ISU's spectacular rushing numbers — 368 yards on 67 attempts — for helping his young quarterback remain calm.
"What we did rushing the football hasn't been done here since 2002," Rhoads said. "And any starting quarterback would like to have that available to them every single game."
Rhoads also said Barnett, 6-foot, 200 pounds, benefitted from playing in relief of Jantz in losses to Texas A&M; and Missouri.
So now it's Barnett's team, and Jantz is the back-up quarterback. Neither player has much experience, but Rhoads said he had faith that either could do what the Cyclones' offense needs its quarterback to do.
Long returns to Iowa
Although he played his college football at Iowa State's biggest rival, the University of Iowa, KU offensive coordinator Chuck Long said returning to the state in which he starred as a quarterback for the Hawkeyes in the early 1980s would have special meaning.
"It does," Long said. "It's a great state. I obviously enjoyed my time there. I know a lot of people there, and there will be some at the game, of course."
Despite Long's fondness for the Hawkeye State, his focus for this return is on one thing.
"This is a business trip for us," Long said. "We have a purpose going into this week. It'll be good to see old friends, and then we have to strap it up and play the game. But I always enjoy going back."
KU-ISU by the numbers
Today's meeting will be the 91st all-time between the Kansas and Iowa State football teams. KU leads the series 49-35-6. That includes a 22-20-3 mark in Ames, Iowa.
Last year's 28-16 loss at ISU snapped a five-game KU winning streak in the series.