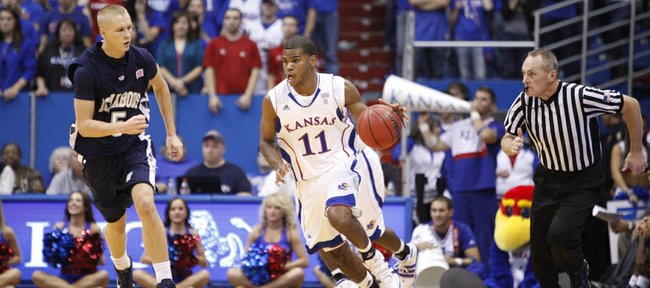 Former Kansas University basketball guard Royce Woolridge announced Friday that he will transfer to Washington State University.
Woolridge, a 6-foot-3 freshman from Phoenix, also visited Pepperdine. He said he was excited to play in the Pac-12 Conference because of its proximity to his hometown.
He will sit out this season in accordance with NCAA transfer rules.
For more on this story, see Saturday's Journal-World.