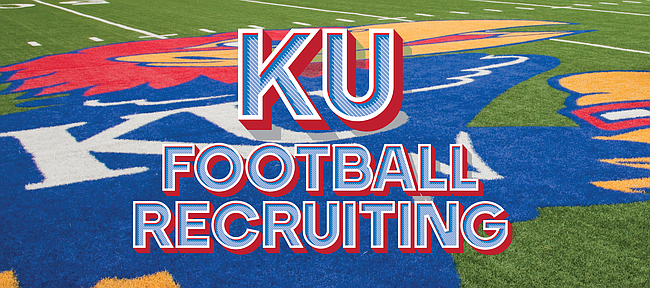 A three-star cornerback from the Dallas area, Jalon Peoples on Sunday became the first high school recruit to commit to the Kansas football program on Lance Leipold's watch.
Peoples, who reportedly had more than 30 scholarship offers, announced his affiliation with the Jayhawks via Twitter, posting a short video clip that concluded with photos of him wearing a KU uniform and helmet.
Listed at 6 feet and 175 pounds ahead of his senior year at Cedar Hill High, Peoples, per Rivals, just took a visit to Baylor this weekend, and also visited Texas Tech earlier in the month before reaching a decision. A busy June for the sought after prospect, though, began in Lawrence, as he visited KU a little more than three weeks before picking the Jayhawks.
Currently ranked by Rivals as the country's No. 58 cornerback in the Class of 2022, Peoples during the course of his recruitment also picked up offers from the likes of Tennessee, Nebraska, Oklahoma State, Iowa, Missouri, Kansas State, Mississippi State, Virginia, Arizona, UCF and several other programs.
During the first weekend in June, Peoples became one of the first recruits to be able to visit KU football since Leipold took over the program.
As Peoples told Jayhawk Slant following his visit earlier in the month, he has known KU assistant coach Emmett Jones for some time now, with Jones being a Dallas native who has recruited the area dating back to Jones' time as an assistant at Texas Tech.
Peoples said cornerbacks coach Chevis Jackson also was involved in his recruitment.
Now that Leipold and his staff have been in place and working together for coming up on two months, KU's 2022 recruiting class is expected to grow throughout the summer. As it stands for now, Peoples became the fourth member in a small group of high school prospects who have pledged to KU.
Before Peoples gave his verbal commitment, KU hadn't added to its 2022 class since April 14, when three-star Alabama athlete Nikki Taylor committed while Jones was still serving as KU's interim head coach.
Both three-star Texas athlete Jacobe Chester and three-star Missouri defensive back Dewuan Mack committed to KU when Les Miles was the head coach. But both were recruited by KU staff members who remained with the program after Leipold replaced Miles.
All verbal commitments, of course, are nonbinding. The earliest any of the rising high school seniors can sign with KU and make their ties to the program official is in December.
KU football Class of 2022 commitments
(Rivals rankings)
• Dewuan Mack — 3-star Missouri DB
• Jacobe Chester — 3-star Texas athlete
• Nikki Taylor — 3-star Alabama athlete
• Jalon Peoples — 3-star Texas CB