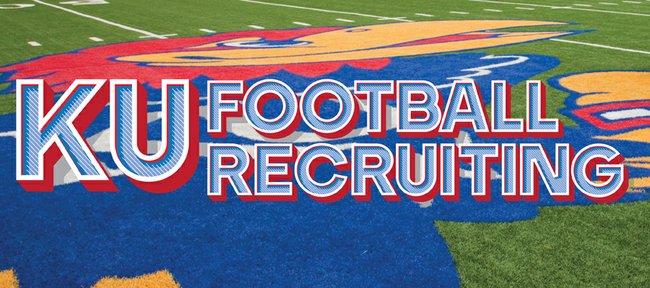 Less than a week after decommitting from Ohio, three-star defensive back DeVonte Wilson orally committed to the Kansas football team Saturday afternoon.
Wilson, a 6-foot-3, 200-pound cornerback from Robert F. Munroe Day School in Quincy, Fla., is close with fellow Class of 2021 KU commitment O.J. Burroughs and did not need long to make a decision.
"As soon as I got the Kansas offer, I told myself I am shutting it down," Wilson told Jon Kirby of JayhawkSlant.com. "I don't want any more offers and don't want to hear from any more coaches."
KU cornerbacks coach Chevis Jackson was the lead recruiter for Wilson, and the strong bond between the two reportedly played a big role in him picking Kansas.
Wilson told Kirby that the moment he committed to head coach Les Miles' program was not one he soon would forget.
"Coach Miles and Coach Jackson were excited when I told them," he said. "You could hear everyone in the background, and I felt like I just got drafted on an NFL team."
Wilson did not begin playing organized football until his sophomore year of high school. But his physical traits — length, athleticism and aggressive play — helped him make a quick impact.
He becomes the 15th prospect in the 2021 class to commit to Kansas, moving KU up to fourth among Big 12 Conference teams in the current Rivals.com rankings.
KU currently ranks third among Big 12 schools for number of commitments in the class, but eight of the conference's 10 programs have at least 10 players committed.
In addition to Wilson and Burroughs, KU's 2021 class also includes running back Devin Neal, a four-star recruit from Lawrence High; wide receiver Keon Coleman, a four-star recruit from Opelousas, La.; quarterback Ben Easters, from Brownsburg, Ind.; tight end Mason Brotherton, from Little Rock, Ark.; and wide receivers Jaddai Henry, Majik Rector and Kelan Robinson, who are all from Texas.
KU also has three commitments from offensive linemen — two-star prospect Lawson Workman and three-star prospects Edgar Amaya and De'Kedrick Sterns.
On defense, KU has secured commitments from linebacker Trey Staley, of Snellville, Ga.; defensive end Deldrick Withers, from Mena, Ark.; and linebacker Andrew Simpson, from Bellflower, Calif.