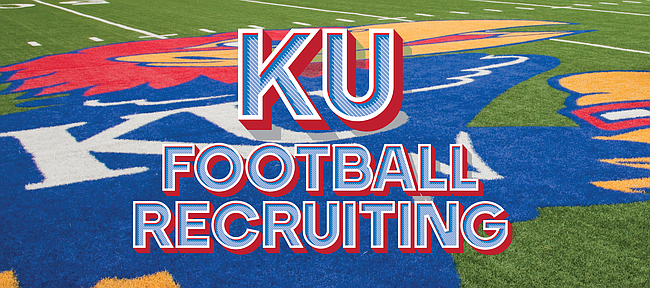 Serving as a reminder of just how mercurial the college football recruiting world can be, Kansas coaches learned Sunday night one of the touted Louisiana prospects who committed to join the Jayhawks just over a week ago has decided to back out.
Four-star receiver Ja'Marr Chase, who on Feb. 4 became one of five prep juniors from the southeastern state to commit to the Jayhawks that day, announced on Twitter eight days later he's had second thoughts.
"After having a lengthy discussion with my parents I realized that I can't make a rational decision when my emotions are (involved)," Chase, a 6-foot-2, 185-pound receiver from Rummel High, in Metairie, Louisiana wrote in a note he tweeted out Sunday night. "Making a decision about my future needs to be a family decision and I have to make sure that my family is on the same page. This have nothing to do with Kansas or the coaches at Kansas. It's a great place and (they're) doing great things. With that being said I'm announcing my de-committing from (the) Kansas Jayhawks."
Chase also has offers from Florida, Ole Miss, TCU, Tennessee and several other programs from Power Five conferences.
As of Sunday night, KU still had five other commitments from Louisiana on board: four-star receiver Devonta Jason, four-star defensive back Corione Harris, three-star defensive tackle Nelson Jenkins, three-star defensive back Aaron Brule and three-star running back Anthony Williams.
Brule, a 6-foot safety, is Chase's high school teammate at Rummel.
Before Chase de-committed, KU peaked as high as No. 2 in the country in Rivals' 2018 team recruiting rankings. Once Chase took his name off the Jayhawks' list, Kansas dropped to No. 6 — behind No. 1 Penn State, Florida State, Miami (Fla.), USC and Notre Dame.