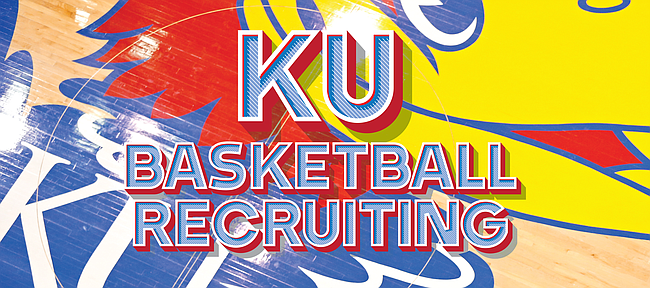 Michael Porter Jr. and Trae Young, two of the top basketball prospects in the recruiting Class of 2017, will be playing for Mokan Elite EYBL at this weekend's KC Classic at Sports Pavilion Lawrence, 247Sports reports.
Porter, a 6-foot-8 junior small forward from Tolton Catholic High in Columbia, Mo., who is ranked No. 2 nationally by Rivals.com, has KU on his list of schools. University of Washington, however, recently became the overwhelming favorite to land Porter after his dad, Michael Sr., accepted a coaching position on UW coach Lorenzo Romar's Huskies staff.
Young, a 6-1 junior point guard from Norman (Okla.) North High who is ranked No. 13, also has KU on his list of schools. He's said he wants to be a package deal with Porter, but in the past had not listed UW.
Young, who also is considering Oklahoma, Kentucky, Texas and others, is the son of former Texas Tech standout Rayford Young.
Mokan Elite EYBL will play the Michigan Threat at 3:30 p.m. Saturday in the pavilion. The tourney will begin at 7 p.m. Friday and run through late Sunday afternoon. For tourney schedule information, go to hardwoodevents.com
Embiid toasts Sixers: Former Kansas University center Joel Embiid, who hasn't played a minute for the Philadelphia 76ers since being taken No. 3 overall in the 2014 NBA Draft, took to Twitter on Tuesday night to rejoice upon learning Philly had won the 2016 NBA Draft lottery.
"Celebrating with a Pitcher of Shirley Temples #ShirleyTemplesdidthis," Embiid tweeted.
He either was mocking a Sports Illustrated article of a year ago that said he loved to drink Shirley Temples by the pitcher, or actually had a drink or two to celebrate the lowly Sixers netting the No. 1 pick in the June 23 Draft.
Embiid also Tweeted, "The #3 Pick from the 2014 draft is gonna be ready, too … Let's get it."
And also … "Trust the process…Hopefully the last time we're in the lottery."
On Wednesday, Sixers coach Brett Brown told radio station 975TheFanatic that results of a scan on Embiid's twice-surgically repaired right foot came back "fantastic." To watch highlights of a recent Embiid workout go http://bit.ly/1XmAy5J
Kentucky loses point guard: A second highly acclaimed point guard has decided to transfer from a blueblood basketball program after his freshman year.
Charles Matthews, a 6-foot-6 freshman out of Chicago St. Rita High, on Wednesday announced plans to leave Kentucky. Matthews was the No. 48-ranked player in the Class of 2015 according to Rivals.com.
He joins former Duke point guard Derryck Thornton as an elite guard looking for a new school. Thornton, 6-2 out of Findlay Prep in Henderson, Nev., is expected to choose either Kansas University, USC, Washington or Miami in the near future. Thornton was ranked No. 14 in the Class of 2015.
Matthews averaged 1.7 points a game while playing in all 36 games for UK. The Wildcats are bringing in No. 6-ranked De'Aaron Fox to run the point, as well as No. 9-ranked shooting guard Malik Monk. Freshman guard Isaiah Briscoe has until May 25 to decide whether to keep his name in the draft or return to Kentucky for a sophomore season.
Seminar coming: Andrea Hudy, KU's assistant AD for sports performance, along with KU's School of Business will be hosting, "The Business of Sports: Brand Matters, a daylong seminar on June 10 in Capitol Federal Hall on KU's campus. For more information and to sign up for the seminar, go to http://bit.ly/1OAJOfD
Roundball Classic coming: The Rock Chalk Roundball Classic, which will feature more than 30 former KU basketball players, will be held at 7 p.m., June 16, at Free State High. Tickets are $10, and all proceeds benefit local children fighting cancer. They are on sale at 23rd Street Brewery and also AAA on Wanamaker in Topeka. To volunteer or donate to the game, contact Brian Hanni at brianhanni@hotmail.com. Information on the game is available at facebook.com/rockchalkroundballclassic.
More like this story on KUsports.com