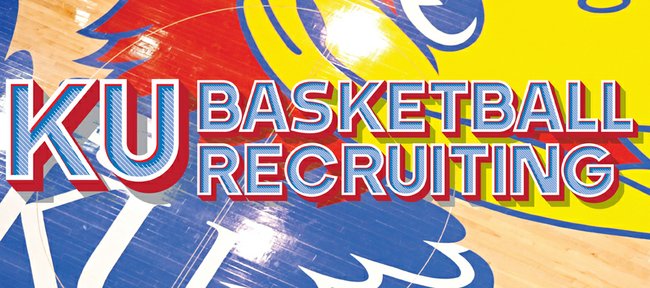 Kansas University has confirmed the signing of Sviatoslav Mykhailiuk to a national basketball letter of intent, KU coach Bill Self announced today.
A native of Cherkasy, Ukraine, Mykhailiuk is a 6-foot-8, 195-pound shooting guard/small forward. The 16-year old will be eligible to play in the upcoming 2014-15 season.
Say What?
Ever since the Ukrainian basketball prospect who signed with the Jayhawks on Wednesday appeared on KU's recruiting radar, Jayhawk fans have been wondering how to pronounce his name.
Here's the answer, according to KU officials:
Sviatoslav = Svee-at-is-slov
Mykhailiuk = Meh-kai-look
One other note regarding the unusual name, Mykhailiuk told KU officials that he prefers to be called "Svi," which is pronounced, "Svee."
He will turn 17 in June, but already completed high school in the Ukraine, which would keep him in college for a minimum of two years due to the NBA Draft age requirement rules.
"Obviously, this is great news for us," Self said today. "He is 16 years old and will turn 17 in June, but his skill level, knowledge and aptitude for the game are way beyond his years. I think that he will be an immediate impact guy. He is a guy that can play all three positions on the perimeter. At 6-8, he can play point, play the No. 2 (guard) or the No. 3 (guard). He allows us to be more versatile next year and certainly, there would be few people that would shoot it better than him."
Mykhailiuk represented Ukraine at the 2013 Under 16 European Championship, being named to the All-Tournament Team after averaging 25.2 points per game and eight rebounds.
Self, who became aware of the Ukrainian talent three months ago, credited his development through his club team — the Cherkasy Mavpy — to be one of the most appealing factors in KU's recruitment, citing that Mykhailiuk will begin his college career very skilled, drilled and prepared.
"We got a lot better today," Self said. "He's not here yet and he won't come until the fall because he's going to stay back and play with his national team this summer, which we strongly encourage. He's a young man who will be so exciting to watch his growth because of his age, his intellect and his 'want to.' This guy really wants to be a player and really wants to do it here in the States."
The son of mom, Inna, a high school biology teacher and dad, Iurri, a college history professor, Mykhailiuk has taken English classes for much of his life and will come to Kansas this fall with a fairly strong grasp of the language.
"I liked everything," Mykhailiuk said. "From the history, the strength program and especially the coaches — everything. It's Kansas. KU has players every year. Coach Self has had so many players go to the NBA. That's an important thing."
KU, which has signed Cliff Alexander, Kelly Oubre and Devonte' Graham, has one available scholarship remaining in recruiting.
"Who knows what will end up happening with Andrew (Wiggins) and Joel (Embiid), but right now the consensus is that they will be two of the top-three players taken in the NBA Draft," Self said. "How do you replace guys like that? The answer is you don't. The way you try, though, is to go out and sign Cliff, Kelly, Devonte and now you add Sviatoslav to the mix. This could arguably be one of the very best recruiting classes that we've had. I think of last year's class and I think of the class with Brandon (Rush), Mario (Chalmers) and Julian (Wright) — this class definitely rivals that."
More like this story on KUsports.com