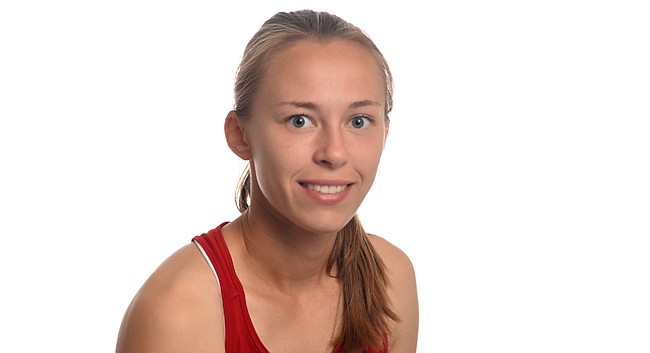 A tennis player at the University of Kansas has been arrested and suspended from the team.
Sofia Smagina, 22, was arrested on suspicion of criminal damage to property at 9:21 p.m. Monday at KU's Stouffer Place Apartments, according to the Douglas County Jail booking log. She was released on a $500 own-recognizance bond, the log indicates. No additional information on the alleged crime was available Wednesday.
Kansas Athletics spokesman Dan Beckler provided this statement to the Journal-World: "We are aware of an incident involving our student-athlete. She has been suspended from all team activities at this time."
According to her roster page, Smagina is a sophomore from Penza, Russia. In 2019, Smagina earned All-Big 12 Freshman Team, All-Big 12 Singles Second Team and All-Big 12 Doubles First Team honors, the page says.