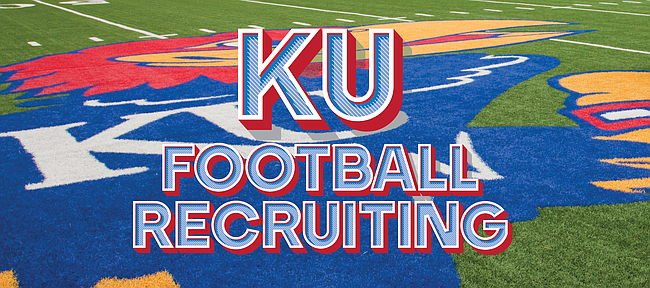 And then there was one.
Just one commitment remains in place for the Kansas football program's 2019 recruiting class as of Sunday evening.
That's when Clay Cundiff, rated a three-star tight end by Rivals, announced he decided to back out of his non-binding verbal pledge to KU in order to commit to Wisconsin.
A 6-foot-4, 240-pound senior at Wichita's Bishop Carroll High, Cundiff took an official visit to Madison, Wis., this weekend.
The would-be KU signee announced his change of heart on Twitter, in a note accompanying photos of his trip to Wisconsin.
"I want to thank the University of Kansas, Coach (David) Beaty and the entire staff for giving me the opportunity to play at the next level. After much thought and consideration, I feel that there is a better fit for me to further my academic and athletic career elsewhere," Cundiff wrote. "I have decided to flip my commitment to the University of Wisconsin."
Cundiff committed to KU in late June, at the time becoming the second member of the Jayhawks' 2019 class. Since then New Orleans quarterback Lance LeGendre and Cundiff have both backed off their initial decisions.
The tight end from Wichita notified KU coaches of his visit to Wisconsin beforehand, he told Scott Chasen of Phog.net.
For now the only 2019 recruit tied to KU is Cole Mueller, a two-star running back from Wentzville, Mo.
Every Big 12 team except KU and Kansas State has at least 16 commitments for 2019 lined up. K-State currently has eight.
As one might expect due to the current state of its class, KU is not ranked anywhere within Rivals' top 100 for team rankings.