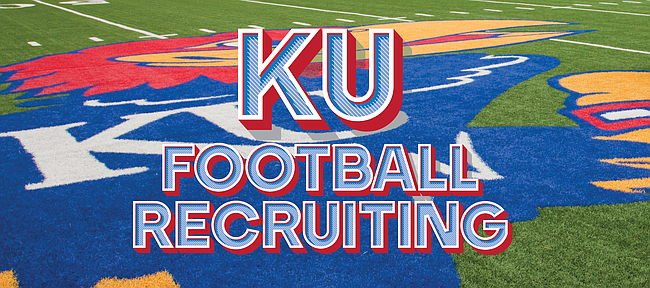 On the final weekend leading up to Wednesday's National Signing Day, the Kansas football program secured a commitment from a versatile South Carolina prospect.
Whether 6-foot-6 Earl Bostick plays on the offensive or defensive line for the Jayhawks remains to be determined, but the Barnwell High senior let KU coaches know Sunday morning during his recruiting visit his football future is in Lawrence.
A two-star recruit according to Rivals who had committed previously to Appalachian State, Bostick told Jon Kirby, of Jayhawk Slant, KU's coaches couldn't believe so few programs had gone after him.
Georgia Tech and Mississippi State reportedly had shown interest previously, but neither made an offer to the two-way standout from the Palmetto State.
At 260 pounds, Bostick could play either offensive or defensive tackle at Kansas after performing well as a tight end and defensive end in high school.
"I have played both ways since middle school," Bostick told Jayhawk Slant. "I like playing on both sides. Sometimes I lean a little more to the defensive side, but it doesn't matter. If they need me to play offensive tackle or defensive tackle, I'm ready to play."
Just a week ago, Bostick, who also plays basketball at Barnwell, had a strong outing at the Border Bowl, showcasing top prep talents from South Carolina and Georgia. The new KU commit made seven tackles, three tackles for loss and three quarterback hurries at defensive end.
Kansas offensive line coach Zach Yenser, who led Bostick's recruitment, took to Twitter Sunday morning to share his excitement about the prospect.
"I'll play wherever just give me a chance!" Yenser wrote, sharing Bostick's sentiments, while adding the lineman has length, great feet and high character.