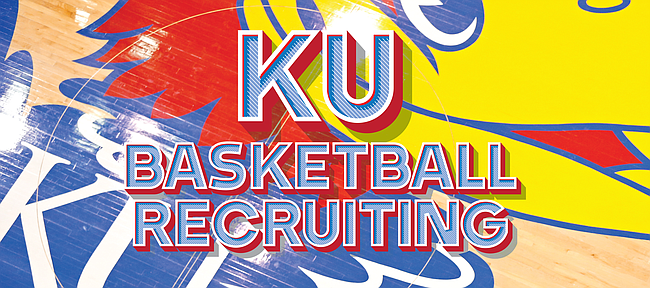 The Kansas men's basketball program knew heading into the weekend that it had a golden opportunity to roll out the red carpet and wow Class of 2017 point guard Trae Young on his official visit to Lawrence.
From the sound of things, that's exactly what Bill Self and company did.
Young, the No. 14-ranked player in the 2017 class, according to Rivals.com, arrived Friday, shared the stage only with forward Deng Gak (Rivals' No. 91 player in 2017) and went back home to Norman, Oklahoma, early Sunday morning following a 5-a.m.-sendoff by the entire KU coaching staff.
"It was crazy. I loved it," Young told Matt Scott of TheShiver.com after arriving back home Sunday. "It was a great visit.
Added his father, Rayford Young, who played his college ball at Texas Tech: "It was ridiculous."
Although the meaning of the word the elder Young used to describe the visit often carries two meanings, it sounded as if only the positive form came into play this weekend. In fact, Young told Scott that the KU staff pulled out all of the stops during various portions of the weekend, the most memorable being video highlights of his father's 41-point night in a 1999 upset of Kansas, complete with a clip of his mother, Candice, rushing the floor in celebration.
"That was awesome," Rayford told Scott. "That was really cool of them to do."
While recruiting an athlete's parents always plays at least some kind of role in these things, the bulk of the weekend was spent trying to help Young visualize being a Jayhawk. He toured the campus, met with strength coach Andrea Hudy, spent time with the current KU players, and, of course, talked plenty to Self and his assistants.
"He said I could come in and make an impact right away and that I would play just as many minutes at KU as I would anywhere else in the country as a freshman," said Young when asked about Self's main message.
Young also loved what he saw from the practice he and his father watched while in town.
"Practice was really good," he said. "It was really intense. They ran a lot of stuff and ran a lot of ball screens, but coach Self really lets them go in transition. It they couldn't score in transition they would set up and run offense. It was really cool to see them go over different plays."
With his official visits now behind him, Young plans to take a little more time before making his decision. He always has planned to wait until the spring signing period to make his things official and, according to Scott, that hasn't changed. But just because he won't sign until the spring does not mean he won't reveal his final decision sooner.