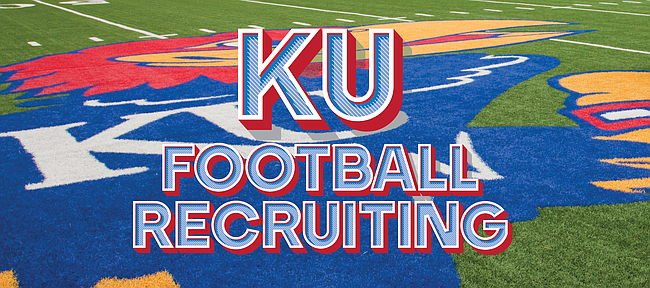 Tyriek Starks, a two-star quarterback from New Orleans who threw for more than 4,000 yards and ran for 1,000 more in 2015 orally committed to join Kansas University's 2016 recruiting class on Tuesday night.
Starks picked KU over finalists Georgia Southern and Tulane and announced his decision with a note on Twitter.
"Behind every Principle is a Promise," the note began. "I would like to thank every college who has given me the opportunity to play on the next level. With prayer and family guidance I have (decided) to spend my next four years at the University of Kansas. Rock Chalk Jayhawk."
The 6-foot-2, 188-pound QB who led Warren Easton High to the state semifinals last season, took an official visit to KU last weekend. He attended the KU-UT men's basketball game and said he was blown away by the atmosphere and excitement of the fan base.
"(KU) is a really nice school," Starks told JayhawkSlant.com's Jon Kirby prior to his visit. "Coach (David) Beaty told me they are in the process of rebuilding the program. I told him about my history here and how Warren Easton came from basically the bottom to build a program. So I am familiar with the situation and what they're going through right now."
With depth and a handful of different options piling up at the QB position, the Jayhawks were not believed to be in the market for a quarterback in the 2016 recruiting class. But a recent trip by Beaty to Louisiana, where he went to recruit a handful of prospects at powerhouse Neville High, led Beaty to discover Starks and KU put the full-court press on from there.
Clocked at 4.5 seconds in the 40-yard dash, Starks seems to have the size, speed and athleticism to run the kind of offense Beaty and offensive coordinator Rob Likens began installing last season.
Starks' commitment brings KU to within two spots of being full in the current class. A few 2016 prospects who remain undecided will visit KU this weekend, the final recruiting weekend before the Feb. 3 national signing day.