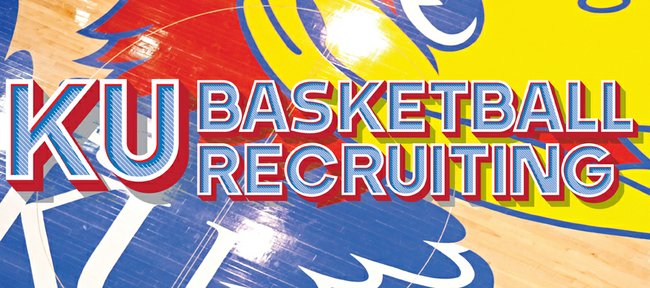 Jarrett Allen, a 6-foot-9, 215-pound senior forward from St. Stephens Episcopal School in Austin, Texas, who is ranked No. 20 in the Class of 2016 by Rivals.com, on Wednesday listed his eight finalists on Twitter.
They are: Kansas University, Indiana, North Carolina, Notre Dame, Houston, Texas, Kansas State and Kentucky.
KU coach Bill Self and assistant Norm Roberts went to see Allen on Wednesday, according to Jayhawkslant.com.
Alkins update: Rawle Alkins, a 6-4, 205-pound senior shooting guard from Word of God Christian Academy in Raleigh, North Carolina, on Wednesday also Tweeted a final list of eight schools.
They are: KU, Kentucky, Indiana, Louisville, North Carolina, N.C. State, UNLV and St. John's. Rivals.com's Eric Bossi said Wednesday that coaches from KU, Kentucky and Louisville have not yet made in-home visits.
Alkins, who is ranked No. 9 nationally in the Class of 2016, eliminated Texas, Arizona and Maryland, according to Zagsblog.com. He is planning on committing to a school in the spring.
Azubuike update: Udoka Azubuike, a 6-10 senior center from Potter's House Christian in Jacksonville, Florida who visited KU last weekend, received a visit from KU coaches Self and Roberts on Wednesday, Jayhawkslant.com reported. He had an in-home visit Tuesday with coaches from Florida, Zagsblog.com reports.
Azubuike's mentor, Harry Coxsome, told Zagsblog.com that an official visit to Florida is possible.
Coxsome told Zagsblog that the visit to KU, "went well. We definitely enjoyed the visit, we definitely enjoyed the atmosphere their campus provided. We definitely felt good about it.
"It was pretty much their system, how they would use Udoka, they would get him the ball," Coxsome added of the message of KU coach Self. "They play an inside/out game and he would be the focal point of their offense."
Azubuike is ranked No. 27 in the Class of 2016 by Rivals.com.
Young update: KU coach Self on Tuesday met with Trae Young, a 6-1 junior guard from Norman (Oklahoma) North, who is ranked No. 26 in the Class of 2017.
"We liked that he had a plan for Trae if he went there," said Young's dad, former Texas Tech standout Rayford Young in an interview with Zagsblog. "He recognizes Trae's ability to play on and off the ball with his shooting and passing ability."
Young is hearing from KU, Kentucky, Texas, Arizona, TCU, Oklahoma and Oklahoma State.