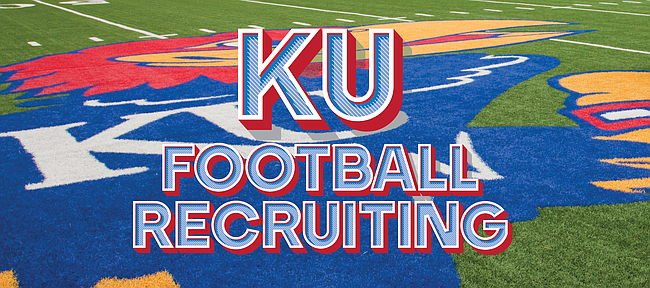 Kansas University football coach David Beaty has talked all season about the difficulty associated with upgrading the defensive line, a position where the Jayhawks are thin and inexperienced.
Sunday, Beaty and company took a step in changing that when they received an oral commitment from DeeIsaac Davis, a 6-foot-3, 290-pound defensive tackle from Highland Community College.
Davis, who hails from the Wichita area, attended Eastern Arizona during his first season of college football. He recorded 76 tackles and earned all-conference honors there before moving on to Highland, where, this season, he has recorded 76 tackles and five sacks.
Linebackers coach Kevin Kane and D-Line coach Calvin Thibodeaux played key roles in recruiting Davis, who informed KU coach David Beaty of his decision Sunday. He chose Kansas over offers from Idaho and Southern Miss.
"(The KU coaches) said they need a three technique player and they like my hands and feel I can go in and contribute right away," Davis told JayhawkSlant.com's Jon Kirby. "I am looking forward to getting there and competing."
Davis plans to graduate in December and report to KU in time for spring football.
"I'm still in shock," Davis told Kirby. "This has always been a dream of mine. I have played against other players who are playing in the Big 12 and I look forward to the competition. I hope to contribute early."