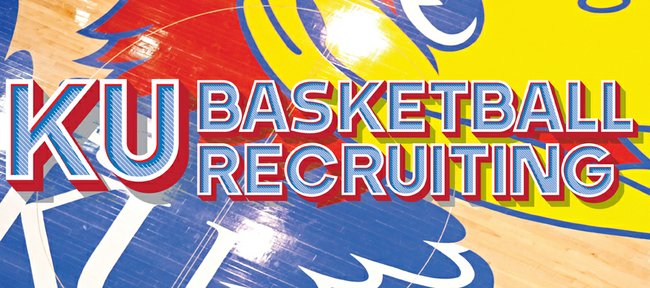 The recruiting battle for elite basketball big man Cheick Diallo is heating up as the spring signing period (April 15-May 20) approaches.
Kansas University coach Bill Self and assistant Norm Roberts reportedly visited the 6-foot-9, 220-pound senior power forward from Our Savior New American High in Centereach, New York, on Wednesday, with Iowa State coach Fred Hoiberg and assistant Matt Abdelmissah apparently headed to New York today.
Pitt coaches were in town to check in on Rivals.com's No. 7-rated player Monday, with St. John's expected to visit before week's end. Kentucky is also on Diallo's final list.
"Overall, he just keeps improving his game," Our Savior New American coach Ron Stelzer told cyclonereport.com, referring to Diallo, who averaged 17.6 points, 10.5 rebounds and 2.5 blocks a game this season for the 22-12 Pioneers.
"He's been in the United States for only three or four years as of now, and he came over from one of the countries of West Africa (Mali). Because of that, his skill level is not as nifty or refined as some kids that have been going to basketball camps since they were in third grade. But he's very effective, very talented and is athletic. He runs well, jumps well and shoots well — all of the stuff you like to see."
Diallo was recently named New York Gatorade Player of the Year for the second straight year. He has been picked to play in the McDonald's All America Game, Jordan Brand Classic and Nike Hoop Summit.
"Diallo is an outstanding basketball player who does a lot of things well," Neil Jenkins, head coach at Upper Room Christian School, told USA Today. "He scores, rebounds, blocks, defends. His ability to get up and down the floor is incredible, and he's got a non-stop motor; you can't tire him out."
Transfer on radar?: KU, Arizona, West Virginia, Baylor and several ACC schools have expressed interest in UNC Charlotte junior Mike Thorne Jr., the Fayetteville Observer reports.
Thorne, 6-11, 270 from Fayetteville, has announced plans to transfer and has received his release. Thorne plans to graduate in May, thus will be eligible at his transfer destination immediately.
Thorne averaged 10.1 points and 7.3 rebounds in 26.1 minutes a game this past season. He hit 53.4 percent of his shots and had 29 blocks in 32 games.
"He had a great four years at Charlotte and will graduate. He has improved so much, and that is a credit to Mike and the 49er staff," Heath Vandevender, Thorne's high school coach at Fayetteville's Trinity Christian School, told the Fayetteville Observer.
It is not known if Thorne will change his mind now that the 49ers have hired NBA Charlotte Hornets assistant Mark Price as head coach.
Haase rewarded: Former KU guard Jerod Haase, 40, has agreed to a new, six-year contract at UAB in response to his team reaching the NCAA Round of 32 this season.
Haase, who just completed his third season, will net total compensation of $1 million per year and will be eligible for "incentives tied to the team's accomplishments on the court and in the classroom," according to the school website. This past season, Haase's total compensation reached $625,000, including incentives.
UAB also announced plans to create a new practice facility and upgrade the basketball offices.
"Long-term stability for me and my staff is crucial and represents an important step in moving the program forward," Haase said. "Our recruits and their families can rest assured that I will be at UAB for the long-term future. Today's commitment by the administration is a strong statement that UAB wants to be great in basketball. Planned future upgrades in travel, facilities and budgets will be an integral part of sustaining UAB basketball at an elite level."
The agreement also calls "for an increase in the basketball program's operating resources, provides for raises for assistant coaches, and pledges an annual contribution to a strategic-investment fund to support the program's long-term goals."
"I am thrilled and enthusiastic to now execute the vision we have in place for UAB Basketball in the coming years. I am looking forward to working together with our entire athletic department, our university community and UAB supporters to achieve excellence in the future. I am proud to be a UAB Blazer!" Haase said in a statement.