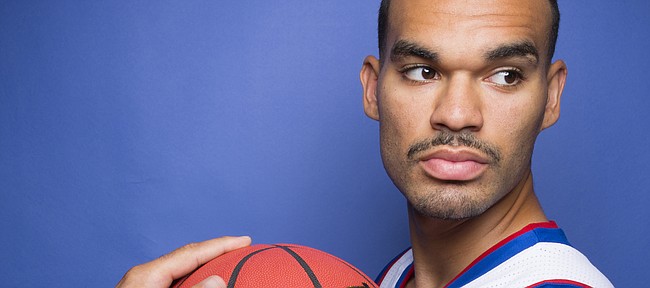 Kansas men's basketball senior Perry Ellis received the Honorary Hero Award at the Real Men, Real Heroes Annual Recognition Event, Tuesday in Wichita.
While earning valedictorian honors and guiding Wichita Heights to four straight state titles, Ellis also volunteered as a mentor to local youth for the Teen Hero program for Real Men, Real Heroes. He continues to work with the Teen Hero program.
"As a kid, my coach, Steve Young, would tell me to try to become a better person and better player every day. That's something I ran with," Ellis told the crowd. "I got the chance to be a Teen Hero in high school. I got the chance to talk to kids and show them what it takes, what choices they need to make and really how important academics are.