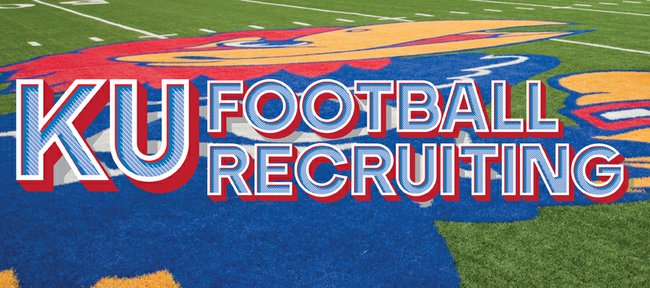 Shola Ayinde, a two-star defensive back from Georg Ranch High in Richmond, Texas, announced on Twitter late Monday night that he had orally committed to the Kansas University football program.
Ayinde, a 6-foot, 168-pound cornerback, who is known for his range and speed — 4.5 seconds in the 40-yard dash — had been committed to Tulsa but was wooed to KU by new Kansas defensive line coach Calvin Thibodeaux.
"Coach Thibodeaux has been recruiting me since my junior year," Ayinde told Jon Kirby of JayhawkSlant.com. "He has made the recruiting process really good. He started telling me about the education and the football side of things Kansas has to offer."
New KU cornerbacks coach Kenny Perry also played a role in landing Ayinde.
"He was recruiting me to TCU and that made the process easier," Ayinde said. "He's a great guy, funny, and energetic. I look forward to him coaching me."
Ayinde becomes the 21st player to commit to KU's Class of 2015 — and second in the past two days (Vero Beach, Florida QB Carter Stanley) — leaving head coach David Beaty room for four more additions before the Feb. 4 national signing day.