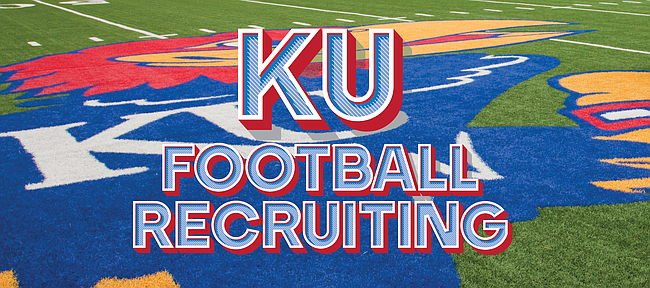 For the second time in the past week, the Kansas University football program picked up an oral commitment from a Class of 2016 wide receiver who could have a future on defense.
Sunday night, Stephan Robinson, a 5-foot-11, 173-pound athlete from Northeastern Oklahoma A&M; Junior College committed to the Jayhawks, first with a phone call to head coach David Beaty and then with a message on Twitter.
"Beyond blessed to say that I've decided to take my talents to Lawrence, Kansas," Robinson wrote on Twitter.
On pace to leave NEO following the fall semester, Robinson will have four years remaining to play out three seasons of eligibility and is expected to be on campus in time for spring football.
Accompanied by his mother, father and younger brother, Robinson made an official visit to KU last weekend. According to Jon Kirby of JayhawkSlant.com, on the drive back to Oklahoma was where Robinson decided to pick Kansas.
"The big thing was the way they treated my family and they loved it," Robinson told Kirby. "Me and my little brother are close and they treated him well. The visit was great. I loved it. I love the school and everything about it."
KU defensive coordinator Clint Bowen was the first member of the Kansas staff to learn about Robinson, and the Jayhawks began recruiting him last October. Robinson had one final visit remaining and was considering Virginia Tech, Iowa State, Tulsa and Southern Miss. But that visit will not happen now that he has made his decision.
Robinson told Kirby that KU's winless season did nothing to sour his feelings about the program and added that he was excited about the coaches' plans for him in the rebuilding project. A natural athlete who has been clocked in the 4.4-second range in the 40-yard dash, Robinson told Kirby the coaches informed him he could be used on offense, defense or special teams.
The two-star prospect becomes the 12th commitment in KU's 2016 class, leaving the Jayhawks with somewhere between 6 and 8 more scholarships to hand out in this class because of the players who were are already on campus and were counted forward prior to the 2015 season.
Robinson joins Huntsville, Texas, athlete Jay Griffin as the most recent KU commitments.