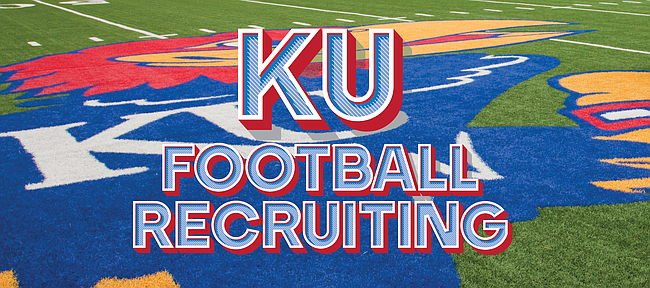 The third practice of Kansas football's 2015 preseason camp featured all kinds of memorable plays and strong efforts from players on the current KU roster.
It also featured a glimpse into the future.
In town on a visit with his father, three-star Houston linebacker Maciah Long orally committed to join the Jayhawks.
Long, who ranks as the 30th best inside linebacker in the 2016 class and the 93rd best player in Texas, according to Rivals.com, picked Kansas over offers from several big time programs, including Ohio State, Missouri and UCLA.
He is arguably the biggest pick up in the 2016 recruiting class so far for KU coach David Beaty and company.
Long, 6-foot-3, 234 pounds, credited KU defensive line coach Calvin Thibodeaux for selling him on Kansas but also said linebackers coach Kevin Kane and Beaty played key roles.
"He did an outstanding job recruiting me and he kept it real," said Long of Thibodeaux in an interview with Jon Kirby of JayhawkSlant.com. "He sent me videos about KU and told me a lot about the program. He's good at his job. We have a good relationship and we talk a lot throughout the week. How he recruited me and what he did, had a big impact on my decision. He worked hard at it and that didn't go unnoticed."
In addition to loving the campus, the coaches and the fit, Long said one of the reasons he felt compelled to commit to Kansas on the spot was because of what he saw at practice.
"I liked the intensity," he told Kirby. "They've got some great players who are working hard and that had an impact on my visit."
Also in attendance at Saturday's practice was four-star Lawrence High standout Amani Bledsoe, who recently listed KU as one of his 10 finalists.