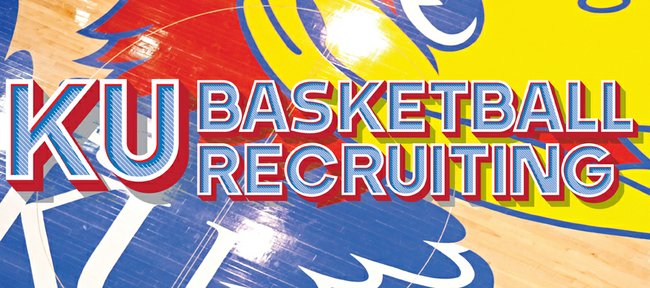 There's a lot of talking going on in gyms and living rooms — as well as on the phone these days — between the few uncommitted blue-chip high school basketball prospects in the Class of 2015 and high-profile college coaches.
ESPN, as well as several recruiting services, reported Sunday that small forward standout Brandon Ingram will meet with Duke coach Mike Krzyzewski again Tuesday after speaking with him in person Friday.
Ingram, 6-foot-8 senior from Kinston (North Carolina) High, who is ranked No. 19 by Rivals.com, met with Kansas University coach Bill Self on Saturday and Kentucky coach John Calipari on Friday.
Ingram will meet with coaches from North Carolina State today and North Carolina on Wednesday. The other finalist, UCLA, reportedly will not be included in the final round of in-home visits.
Ingram's father, Donald Ingram, told Rivals.com on Sunday night that Brandon's college choice will be revealed a week from today.
Meanwhile, Cheick Diallo, a 6-9 senior from Our Savior New American in Centereach, New York, who met with KU's Self on Friday and St. John's Chris Mullin on Saturday, was to meet Sunday night with Kentucky's Calipari, Zagsblog.com reported.
A source told Zagsblog.com that the KU and St. John's sessions "went very well." Diallo also has Iowa State and Pitt on his final list.
TV show Tuesday: ESPNU will air its annual signing-day special at 5 p.m. Central time, Tuesday. There's been no word if any top players will commit or be interviewed on the show.
Ben Davis' daughter excels at N.D.: Former KU forward Ben Davis' daughter happens to be one of the best college basketball forwards in the country.
Notre Dame's Taya Reimer, a 6-foot-3 sophomore from Fishers, Indiana, grabbed 11 rebounds and scored six points while playing 33 minutes in the Irish's 63-53 NCAA championship-game loss to UConn. Reimer finished fourth on the team in scoring (10.2) and second in rebounding (6.1) while starting 35 of 37 games.
She and her dad are the first dad/daughter combo to play in the McDonald's All-America game. Ben, who also played collegiately at Florida and Arizona after leaving KU following the 1991-92 season, was a 1991 McDonald's All-American out of Oak Hill Academy, while Reimer was a 2013 McDonald's selection.
"He has helped coach me along the way and he did it well. Some parents kind of push their kids too hard. He really stepped back and listened. He's supportive," Reimer told the Indianapolis Recorder. "Hopefully I have a good collegiate career and play professionally like he did. It just means a lot to me for him to be proud of me and to follow in his footsteps."
Taya's mom, Brenda Reimer, was a three-sport standout at Hesston High and graduated from KU.
"My mom was really athletic and so was my aunt. Even though I wasn't always with my dad I obviously knew that he played basketball and he encouraged me a lot. It was just a really athletic family," Reimer told ndsmcobserver.com.
Ben Davis, 42, who graduated from final stop Arizona, was a second-round pick of the Phoenix Suns in 1996. He played with the Suns and New York Knicks from 1996-2000 as part of a 13-year pro career that included stops in Spain, Greece, Venezuela, Italy, Portugal, Uruguay and Mexico. He also played in the CBA and ABA.
Marcus on the move: Former Kansas State guard Marcus Foster announced Sunday he is transferring to Creighton University. "Time to get back to work! Officially a Creighton Blue Jay," Foster wrote. He'll have two seasons of eligibility remaining starting in 2016-17. ... Kansas State commit Eric Cobb, an unranked 6-9, 235-pound senior power forward from St. Frances High in Baltimore, has reopened his recruitment, ESPN.com says. ... Meanwhile, ESPN says KSU on Sunday landed a commitment from unranked Isaiah Maurice, a 6-8 senior power forward from Bull City Prep in Durham, North Carolina.