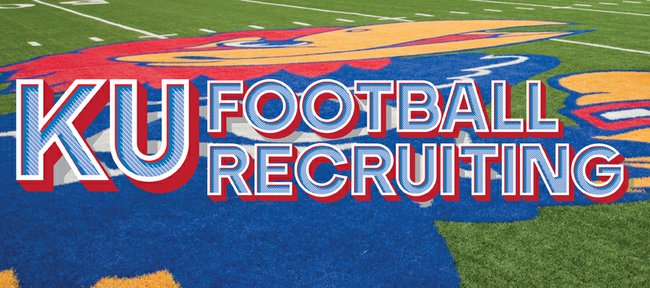 The competition along the Kansas University offensive line just intensified.
JayhawkSlant.com's Jon Kirby reported Monday night that Iowa Western Community College offensive tackle Larry Mazyck had signed a financial aid agreement with KU and will report to campus later this month.
Mazyck, who stands 6-foot-8, 340 pounds, had been scheduled to go to Maryland but recently found out those plans fell through. That's when he developed a deeper connection with KU and recruiting coordinator/running backs coach Reggie Mitchell.
Mazyck made an official visit to KU over the weekend and liked what he saw. After talking it over with his mother and gaining his release from Maryland, Mazyck committed to KU and may now be just a couple of weeks away from joining the team in time to play during the upcoming season.
The addition of Mazyck is big for Kansas, which is in the process of putting together a new offensive line under new offensive line coach John Reagan. Sources say Mazyck is talented enough to compete for a starting spot right away and may be capable of holding down that all-important left tackle spot.
"It all happened fast," Mazyck told Kirby. "(The KU coaches) told me they like my size and aggressiveness. They told me I would have a chance to come in and contribute right away."
Mazyck, who went through his red-shirt year at Iowa Western in 2012, when current Jayhawks Isaiah Johnson and Mike Smithburg helped lead IWCC to a juco national championship, earned first-team juco All-American at Iowa Western last season and drew offers from Maryland, Kansas State and Arizona State.