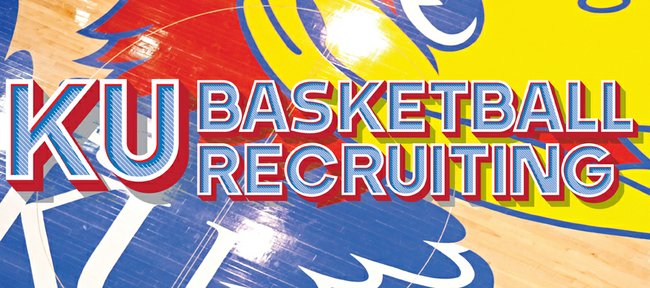 Tyler Dorsey, a 6-foot-4 senior combo guard from Maranatha High in Pasadena, California, on Saturday cut his list of schools to 10 and scheduled official visits to two of the finalists — Kansas University and Oregon.
Dorsey, who is ranked No. 18 in the Class of 2015 by Rivals.com, is the fourth senior player in the top 25 to announce plans to attend the Oct. 10 Late Night in the Phog. He also will visit Oregon on Sept. 5-7.
Dorsey's other eight finalists: Arizona State, California, Colorado, Georgetown, Louisville, St. John's, UConn and UNLV.
Dorsey, who averaged 21.4 points, 6.0 rebounds and 4.7 assists his junior year at St. John Bosco High in Bellflower, California, had some eye-opening performances this past summer playing for Belmont Shore AAU.
He had 36 points against Big Ballers; 29 points, nine boards and eight assists vs. NJ Playaz; and 23 points, eight rebounds and six assists against Upward Stars. He was co-MVP of the 2014 Pangos All-America camp.
According to Rivals.com, he earlier considered Missouri, Oregon State, SMU, Tulsa, USC and Utah. He also had Duke, Kentucky and North Carolina on his list.
The other seniors who so far have said they will be attending KU's Late Night: No. 7 Stephen Zimmerman, 7-0, Bishop Gorman, Las Vegas; No. 9 Carlton Bragg, 6-9, Villa Angela St. Joseph, Cleveland; and No. 25 Brandon Ingram, 6-8, Kinston (North Carolina) High.
No. 5-ranked Cheick Diallo, 6-9, Our Savior New American, Centereach, New York, will visit KU on Sept. 19-21.
Rivals.com's No. 77-ranked junior, Schnider Herard, 6-10, Prestonwood Christian Academy, Plano, Texas, will also attend Late Night.
Team USA wins: Malik Newman, who has KU on his list of schools, was named MVP of the FIBA Under 17 World Championships on Saturday following Team USA's 99-92 gold-medal-winning victory over Australia in Dubai.
Newman, 6-3 from Callaway High in Jackson, Mississippi, who is ranked No. 2 in the Class of 2015, had 21 points and 11 rebounds. Jayson Tatum, 6-4 junior from Chaminade High in St. Louis, who also is considering KU, had 15 points. He's ranked No. 4 in the Class of 2016.
Diamond Stone, a 6-10 senior from Dominican High in Milwaukee who is ranked No. 6 and is considering KU, also was named to the all-tournament team.
U.S. coach Don Showalter, who won his third U17 gold medal, also coached former MVPs Bradley Beal and Jahlil Okafor.
"Brad Beal is one of the top guards in the NBA right now, and in 2010 he was the MVP and was just a great kid, a lot like Malik, a good leader," Showalter told Zagsblog.com. "Jahlil Okafor was (MVP) two years ago, and he's probably going to be in the NBA obviously for a long time as well. So, I think Malik falls right in that category with those two guys. It's really good to see Malik step up. Sometimes kids this age defer a little bit, but there was no deferring with Malik tonight."