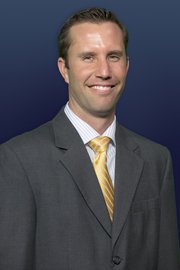 I'm one of the lucky ones. Over the past 10 years, I've witnessed some of the greatest sports moments in Lawrence history. Three Final Fours, one national title, four bowl games, a BCS win and several high school state titles. Don't be surprised if those numbers improve this year.
Personally, I grew up in the Lone Star State, attended KU and spent one year in Moberly, Missouri before returning to Lawrence.
In my sparetime, you can find me on the golf course. Unfortunately, I'm still not very good.
Recent Stories