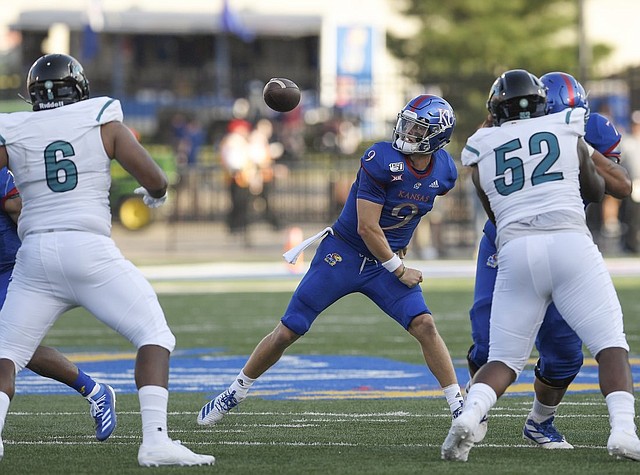 Kansas quarterback Carter Stanley fumbles the ball as he tries to make a pass against Coastal Carolina Saturday night at David Booth Kansas Memorial Stadium on Sept. 7, 2019.
Stories this photo appears in:

After an emotionally draining loss to Coastal Carolina on Saturday night, Kansas football quarterback Carter Stanley expressed his remorse about his play in particular, going as far as to say he was to blame for the 12-7 setback. By Benton Smith

Carter Stanley got through his first start of the season without an interception but the Kansas quarterback couldn't extend that streak to two games on Saturday against Coastal Carolina.