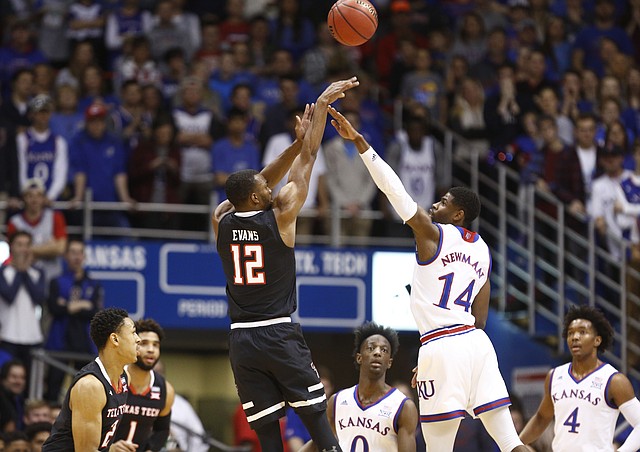 Texas Tech guard Keenan Evans (12) puts up a three over Kansas guard Malik Newman (14) during the first half, Tuesday, Jan. 2, 2018 at Allen Fieldhouse.
Stories this photo appears in:

The old rules no longer apply in Big 12 basketball. Not long ago, you could look at the rest of a team's schedule and come pretty close to projecting the wins and losses.

Last week's home loss by Kansas to Texas Tech did more to help the Red Raiders than to damage the Jayhawks in the latest Associated Press Top 25 poll. By Matt Tait

In 43 seconds midway through the second half Tuesday night, a 13-point Kansas deficit withered to six points. Pandemonium in the stands. Panic for the visitors was certain to follow. Surely, Kansas was in the midst of one of its wild second-half comebacks. Guess again. By Tom Keegan