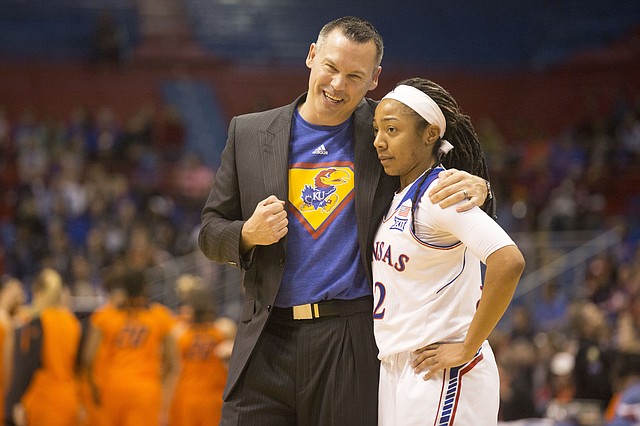 Kansas coach Brandon Schneider pulls Timeka O'Neal aside for a talk after she committed an unforced turnover during their game against Oklahoma State on Sunday afternoon at Allen Fieldhouse. The Jayhawks suffered their 10th consecutive loss, falling to Oklahoma State, 74-46.
Stories this photo appears in:

Coming into this season, Kansas University junior guard Timeka O'Neal never had experienced a losing streak quite like the one in which the Jayhawks find themselves. Come to think of it, O'Neal hadn't experienced a collegiate losing streak of any length.

A troubling and recurring issue once again thwarted Kansas University's women's basketball team in the Jayhawks' quest for their first Big 12 victory of the season. By Benton Smith