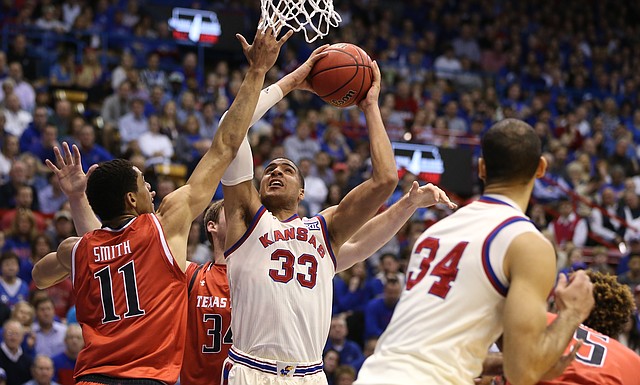 Kansas forward Landen Lucas (33) fights inside for a shot against Texas Tech forward Zach Smith (11) during the first half, Saturday, Feb. 27, 2016 at Allen Fieldhouse.
Stories this photo appears in:

If Texas Tech "upsets" Kansas, a four-point favorite, many will want to send out a search party to find an explanation for the unthinkable. Were they flat, exhausted, distracted, robbed by the refs? Better question: What if Texas Tech is just better for two hours in the game that tips off at 1 p.m.? A four-point underdog does win every now and then.