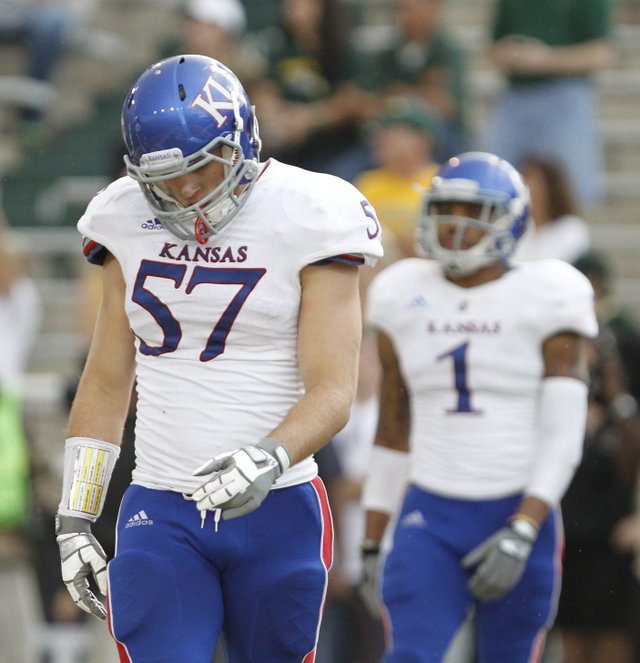 Kansas linebacker Jake Love hangs his head after a Baylor touchdown during the third quarter, Saturday, Nov. 3, 2012 at Floyd Casey Stadium in Waco, Texas.
Stories this photo appears in:

It's a well-known fact that every week in the Big 12 conference is a challenge for defenses. But the Kansas University football team is smack dab in the middle of playing two of the team's fastest offenses, Baylor last week and Texas Tech this Saturday. By Matt Tait

The Kansas football team's losing streak away from Memorial Stadium has spanned three coaches, five quarterbacks and 10 states. Journal-World sports editor Tom Keegan says no matter the location, the script hasn't seemed to change for the desperate Jayhawks.