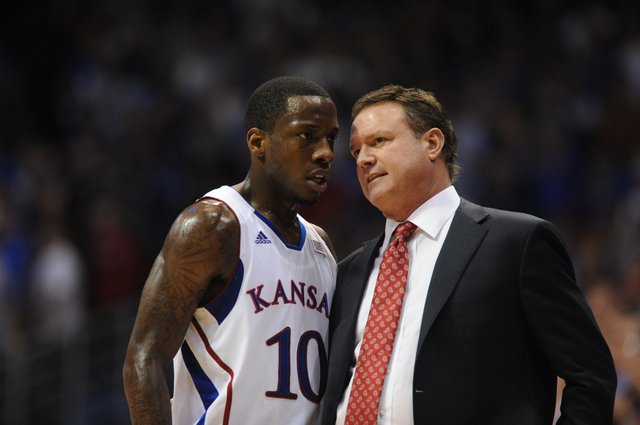 Kansas guard Tyshawn Taylor and KU coach Bill Self have some words during the first half of Monday's game against Baylor.
Stories this photo appears in:

Just eight days after undergoing arthroscopic surgery to repair a torn meniscus in his right knee, Tyshawn Taylor played 33 minutes for Kansas in a loss to Davidson in December of his senior season. That requires exceptional toughness, so nobody can question the degree of that trait in tungsten-tough Taylor.

It's as if Tyshawn Taylor woke up a few mornings ago and his identity had changed, even if his body had stayed the same. He became Sherron Collins, plus a few inches and minus a few dozen pounds.