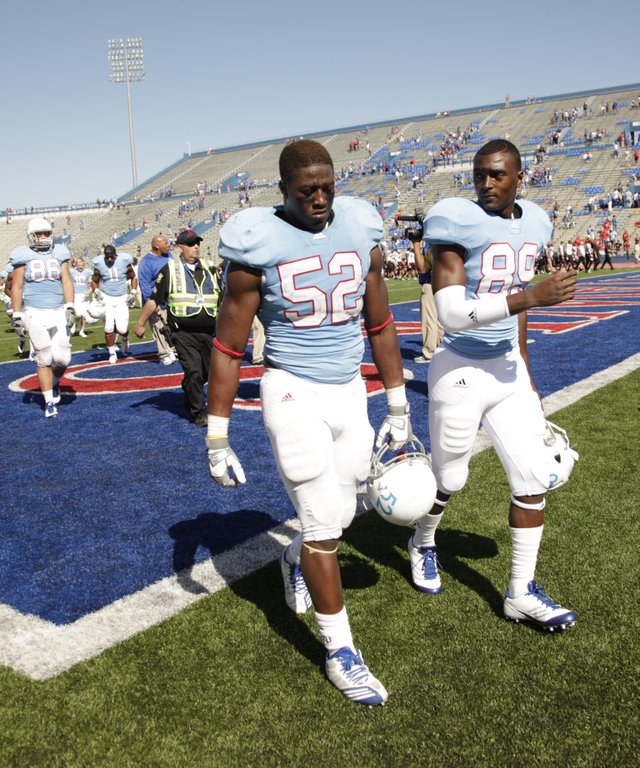 Kansas Freshman receiver JaCorey Shepherd tries to comfort senior linebacker Steven Johnson as the team leaves the field following KU's 45-34 loss to Texas Tech on Saturday, Oct. 1, 2011 at Kivisto Field.
Stories this photo appears in:

There were only a few minutes remaining in the game and Texas had built a 43-0 lead. The Kansas University football team was staring down the barrel of a sixth-straight loss, the fourth in a row by 30 points or more, and the familiar feeling of disappointment, frustration and embarrassment was starting to creep into the players' minds.