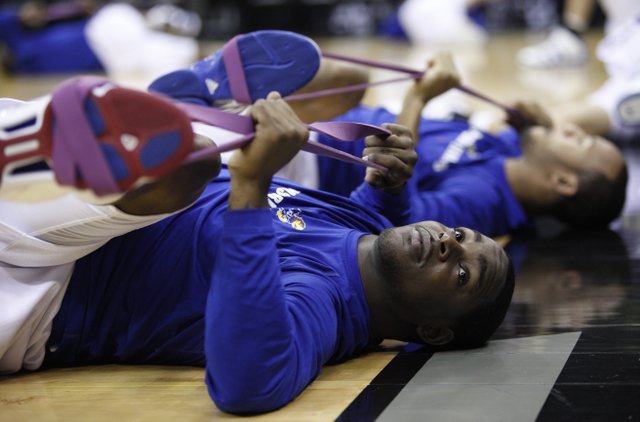 Kansas guard Sherron Collins stretches prior to tipoff against Kansas State in the Big 12 championship game Saturday in Kansas City, Mo.
Stories this photo appears in:

Former Kansas guard Sherron Collins did not play (coach's decision) during the Charlotte Bobcats summer league team's 92-71 loss to the Boston Celtics on Wednesday in Orlando, Fla.

The moment Sherron Collins slipped into a Kansas University uniform as a freshman, he was the quickest cat on the floor.